Category:
Accounting/Finance
Browse by Sub Category
Browse by Price
Browse by Document Type
Browse by Options
Browse by Tags
Browse by Location
Sort by Categories
Accounting/Finance Online Training Courses
Some of the best online Accounting and Finance e-learning courses can be found at Coggno.com. Search our database for quality offerings in topics such as bookkeeping, securities and the latest accounting practices. Learners can choose the courses they need and content creators are encouraged to join Coggno in order to offer their coursework as part of the largest online learning marketplace.
Best Selling Courses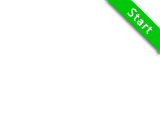 FAST Financial Modelling: Level 1 Certification
Category: Online Accounting/Finance Training > Other
Faster, Better, Cheaper: Do you want to be more proficient and efficient in Excel?  FAST Modeling Certification is an online course that covers all the design and construction skills you'll need as a foundation for financial modeling.  Our training follows the methods endorsed by FAST-Standa ... More
Locations: Alabama, Maine, Oregon, Alaska, Maryland, Pennsylvania, Arizona, Massachusetts, Rhode Island, Arkansas, Michigan, South Carolina, California, Minnesota, South Dakota, Colorado, Mississippi, Tennessee, Connecticut, Missouri, Texas, Delaware, Montana, Utah, Florida, Nebraska, Vermont, Georgia, Nevada, Virginia, Hawaii, New Hampshire, Washington, Idaho, New Jersey, West Virginia, Illinois, New Mexico, Wisconsin, Indiana, New York, Wyoming, Iowa, North Carolina, Puerto Rico, Kansas, North Dakota, Guam, Kentucky, Ohio, US Virgin Islands, Louisiana, Oklahoma
Keywords: FAST, financial models, Excel, microsoft excel, Business Modelling, Forecasting, Business Forecasting, spreadsheets, Forecasting Business Performance, Evaluating Projects, Securing Funding, Acquisitions, Project Finance