Top 10 Warehouse Safety Certification Courses in 2023
Warehouse Safety Certification Course – Get ready to explore the world of warehouse safety, learning new skills that can boost your career. As safety becomes more important in warehouse work, we have picked the 10 best warehouse safety certification courses in 2023.
These courses will help you make your workplace safer and more efficient.
What is Warehouse Safety?
Warehouse safety is about following rules to prevent risks and dangers in the warehouse. It includes using protective equipment, safely handling machinery and dangerous substances, and knowing what to do in case of fire or other emergencies.
Buy Now – Hot Work Course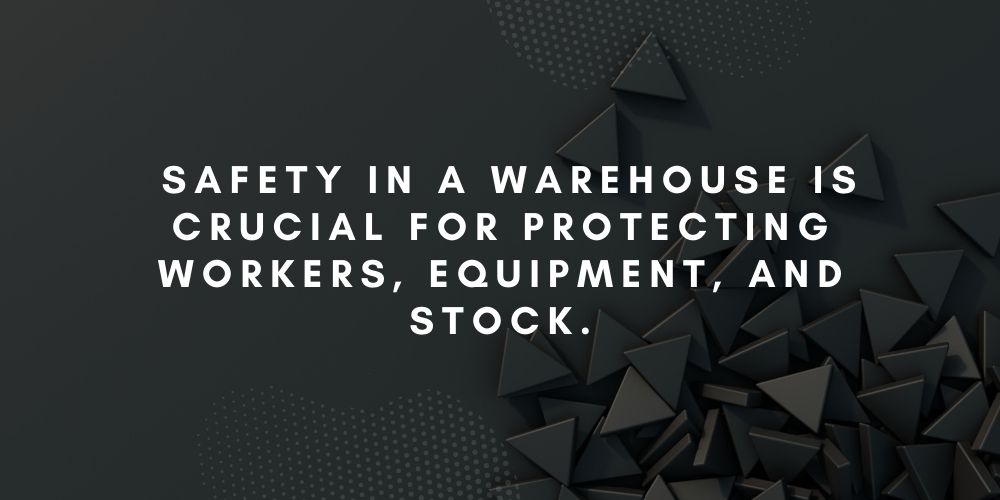 What is the Importance of Warehouse Safety?
Importance of Warehouse Safety – Safety in a warehouse is crucial for protecting workers, equipment, and stock. It helps prevent accidents and illnesses at work, making the workplace more pleasant. It also ensures goods are not damaged or lost due to accidents and helps businesses follow safety laws, avoiding legal problems and damage to their reputation.
What Things to Keep in Mind for Warehouse Safety?
When thinking about safety in a warehouse, it's important to carry out regular safety checks, maintain equipment properly, use space efficiently, and give workers proper training. It's also important to follow safety laws, handle goods correctly, provide protective equipment, and have plans in place for emergencies.
What are OSHA Warehouse Safety Courses?
OSHA Warehouse Safety Courses are training programs about warehouse safety rules. They help you with the following:
Identify dangers;

Reduce risks;

Follow safety laws
They help in creating a safe working environment.
What are the 10 Best Warehouse Safety Certification Courses in 2023?
Top 10 best warehouse safety certification courses in 2023 from Coggno are as follows:
This comprehensive 37-minute course in English immerses you in the multifaceted aspects of warehouse safety, spanning hazard identification, accident prevention, equipment safety, and regulatory compliance.
This course introduces the latest warehouse safety regulations and techniques by offering an updated outlook on safety protocols. It cultivates a proficient understanding of risk mitigation.
This 13-minute course is designed to heighten safety awareness. It focuses on identifying potential hazards and developing effective countermeasures to uphold a secure working environment.
Transcending language barriers, this 44-minute course delivers vital warehouse safety training in Spanish, ensuring wider accessibility to crucial safety education.
A Portuguese offering, this 44-minute course enlightens learners on the core facets of warehouse safety, championing a safer and more productive warehouse operation.
A global Spanish course, with a duration of 44 minutes, is designed to elucidate essential warehouse safety protocols and procedures. It will foster a culture of safety across geographies.
This 42-minute course, delivered in Chinese, imparts a profound understanding of warehouse safety, from handling hazardous materials to maneuvering heavy machinery safely.
It is a 31-minute course conducted in Canadian French. It instills a deep knowledge of safety protocols, from personal protective equipment usage to emergency response procedures.
This eclectic 36-minute course provides a robust foundation in warehouse safety, equipping learners with practical skills and knowledge for maintaining a safe and efficient warehouse operation.
This 13-minute course delves into the integral aspects of warehouse safety, fostering an understanding of best practices to promote a healthy and secure warehouse operation.
Upon completion of all or any of this course, participants (employees) will be able to:
Recognize safe material handling and storage procedures;

Master safe lifting techniques;

Ensure safety around loading docks and conveyors;

Comprehend correct vehicle and equipment use protocols;

Identify

emergency prevention

and preparation steps;

List routines for maintaining a safe warehouse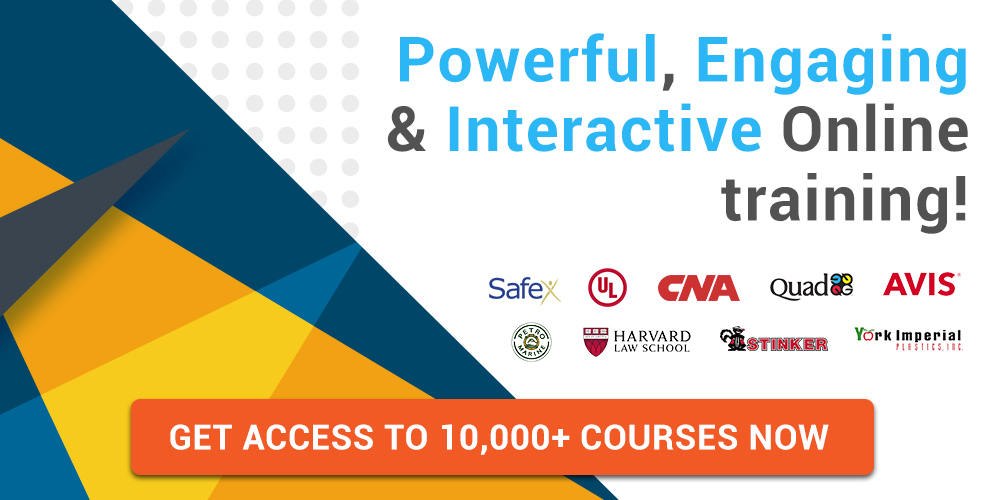 Frequently Asked Questions on Warehouse Safety Courses and Training
1.What does warehouse safety training entail?
It involves comprehensive learning on risk identification, safe handling of goods and machinery, fire safety, emergency response, and regulatory compliance.
2. When is warehouse safety training needed?
Training should be initiated at the onset of employment and regularly updated, ensuring awareness of current safety protocols.
3. How often should warehouse safety training be updated?
It should be updated annually or whenever new equipment, substances, or procedures are introduced.
4. What is the purpose of OSHA warehouse safety courses?
They are designed to provide in-depth knowledge of safety measures, hazard identification, and risk mitigation in a warehouse setting.
5. When do I need a warehouse safety certification?
A certification is typically required for roles with safety-critical responsibilities within a warehouse operation.
6. How can I get a warehouse safety certification?
You can obtain it by enrolling in an accredited course, such as those listed above, and successfully completing the associated assessment.
7. What does a warehouse safety certification course cover?
It covers a wide spectrum of topics, including safe handling practices, hazard identification, emergency response, and adherence to safety legislation.
8. What is the duration of a warehouse safety certification course?
The duration varies depending on the depth of the content, generally ranging from a few hours to several weeks.
9. How can warehouse safety certification courses improve warehouse operations?
They can minimize workplace accidents, improve productivity, and ensure compliance with safety regulations.
10. What languages are warehouse safety certification courses available in Coggno?
Courses from Coggno are offered in multiple languages, including English, Spanish, Portuguese, Chinese, and French, facilitating global accessibility.
End Note
In this Article we Discussed About Top 10 Workhouse Safety Courses. Safety is the key to a successful warehouse operation. With these top courses, you can make your warehouse a safe and efficient workplace. Start a new chapter in warehouse safety with these handpicked courses for 2023. Let your knowledge and commitment to safety lead the way.
Online Learning Platform | Corporate Training Program | Coggno – Enroll in Coggno 10k+ Courses