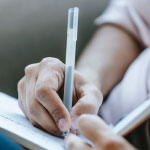 Maybe you're a courseware system developer seeking a discussion forum to converse about the challenges and strategies involved in courseware creation. Some courseware system syndicators host forums where course developers can discuss their ideas, suggestions, etc.
Coggno is one such platform, hosting an author-to-author discussion forum for anyone involved in the e-learning industry. Coggno's goal is to create an educational environment that facilitates relationships between participants and provides them with syndication tools to make their products more available in the industry.
Interested in creating a courseware system with Coggno? From now until November 15, take advantage of Coggno's exciting promotion. We'll migrate your content for you, absolutely free of charge.
——–
Coggno.com is a leading provider of world-class online training.