Women in emerging markets have a lot to gain from online learning.
They have been traditionally underrepresented in STEM fields. 
Yet there is hope for change as more women enter the workforce.
Moreover, women made up approximately 56% of all internet users in 2022.
It was according to research by the International Telecommunication Union (ITU),
And it's a substantial increase from their current rate of 41%.
However, some issues women face with online learning in emerging markets.
Some of them are:
1. Understanding Tech-Averse Women in Emerging Markets
The internet is essential for 
finding information, 

making connections, and 

staying informed.
Yet, women are less likely to use the internet than men.
There is little data available on how many women can access mobile devices. 
Yet we can say that only a few of them do have access.
While some can afford all—
a smartphone, 

tablet, or 

computer,
others cannot afford even one.
And this unaffordability keeps them away from accessing social media and learning new things.
2. The Gender Gap In Internet Use
There are reasons why women don't use the internet for 
education, 

work, and 

recreation.
These include:
Lack of access or cost (e.g., limited connectivity)

Language barrier – many developing-country languages don't have a Wikipedia translation.
Even if they do, articles need above-basic reading comprehension.
Women may not understand all online material without first being taught as learners.
Fear – many women feel vulnerable using technology due to their lack of experience.
3. Women's Literacy Rates and Employment Status
Women's literacy rates and employment status are both low in emerging markets.
Like, in the Philippines, women have an average literacy rate of 59% compared to 71% for men.
Moreover, the country has one of the highest female illiteracy rates among similar-income countries. 
It can be explained by poor educational opportunities available to girls:
who grow up during wartime

when there is conflict within their communities,

have limited access to education

who do attend school due to financial constraints and

other factors include child marriage (which prevents girls from attending school).
Furthermore, almost half (48%) of adults in Sierra Leone cannot read or write, making it the lowest percentage among all countries.
It is because the majority do not see education as a priority. 
They believe it will only benefit others rather than themselves.
Now let's look at the factors that define the power and importance of online learning and women in the workforce.
Popular Blog: Does Online Training Work
The Role Of Online Learning In Women's Education
Online learning is a flexible, accessible, and affordable way to achieve academic goals.
1. Flexible
Women can study from anywhere at any time.
2. Affordable
Online courses are usually cheaper and don't have logistical requirements. 
They are excellent for women who want to learn within their schedules and budgets.
3. Accessible
Women who don't have Internet access can still attend lectures through
webcasts,

video conferencing services like Skype and Google Hangouts, and

virtual reality applications like virtual reality headsets.
4. Convenient
Many universities now offer mobile apps enabling students to attend classes. 
But how?
Via mobile phone!
They now don't have to go through long queues during peak times like exams week!
You might like: How to choose the right Learning Management System (LMS) 2022?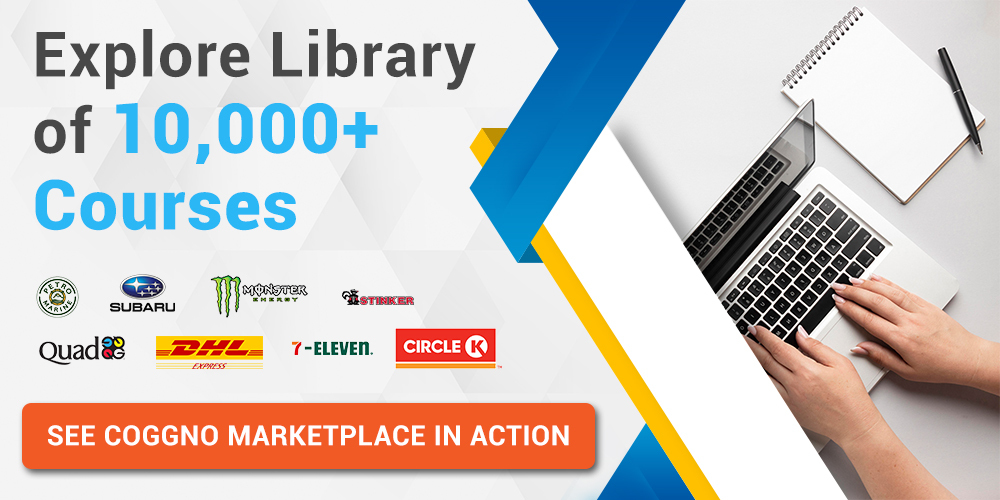 The Rise Of Online Learning
Online learning is a growing trend in emerging markets.
In India, students enrolled in online courses have grown from 1 to 2 million between 2015 and 2016, and
Brazil has seen a similar increase. 
The number of students enrolled in online learning increased from less than 5% to over 10%.
China's higher education system is also undergoing significant changes.
It accommodates more students by providing greater access to technology and resources.
Online learning allows learners from all over the world to take part in courses.
The courses are taught by top professors at top universities regardless of where they live or work.
It provides an opportunity for women who may not otherwise be able to afford
these institutions' tuition fees or

other costs associated with attending school away from home.
Growth Opportunities For Online Education
Online learning is growing in emerging markets.
In India, online learning has been growing at a rate of 20% per year since 2010.
Moreover, the number of students enrolled in MOOCs has doubled yearly since 2012.
Africa is another hotbed for online education.
Kenya, Nigeria, and South Africa have collectively created over 100 new universities.
They all focus on delivering quality higher education to their citizens via MOOCs.
Asia is also seeing rapid growth rates.
China alone accounts for
nearly half of all global MOOC enrollments and

over 50% of overall international registrations.
It is as per UNESCO data from 2016-2017 (for comparison's sake).
Latin America has also seen an uptick in interest among governments.
America now hosts several dozen "C2M" institutes around the country.
One of America's prominent online learning platforms is Coggno. 
Coggno provides all types of online courses to employees focusing on their safety.
They also work for women's empowerment.
Explore the entire range of Coggno courses here.
The Importance Of Women In The Workforce
Women are making a massive difference in workplaces all over the world.
They're helping companies increase profits while creating jobs for those needing them most.
And they're doing it all while working hard to balance their family lives and careers.
Here are some ways that women are making an impact in today's workforce: 
They make up
Nearly half of workers globally (48%)

40% of workers in high-skilled jobs like finance and engineering

32% of workers in low-skilled jobs like retail

27% of workers in middle-skilled jobs like office administration

31% of managers but only 20% of CEOs. The figures show that they're underrepresented in leadership positions at major companies.

In education (59%), healthcare (56%), and public administration (55%).

66% and 64% of workers in agriculture and manufacturing. They are overrepresented in these sectors.
Must Read: 15 Ways to Improve Your Employee Retention and Engagement in 2022
Why Is Learning Online Particularly Attractive To Women In Emerging Markets?
As you may know, online learning is a flexible and accessible way to improve skills and education. 
It can also be used to help women-
balance work and family life,

improve income,

access higher-paying jobs, or

even earn advanced degrees
In emerging markets/developing economies such as
-sub-Saharan Africa (SSA),
-rural India, or
-Latin America, where internet access is
limited or nonexistent at all

or if it's only available in urban areas
Online learning has become essential for women in developing nations to better their career prospects.
Women Entrepreneurs In Emerging Markets Have A Lot To Gain From Online Learning
Women in emerging markets are:
tech-averse

less educated than men, and

more likely to be employed or looking for a job.
This combination of factors makes them vulnerable when accessing online learning opportunities.
And this is why online learning environments attract women in emerging markets.
Moreover, online learning gives them the liberty to learn from anywhere.
End Note
Women have been the driving force behind the global rise in online learning. 
And now the world needs to catch up.
Women are more likely than men
to achieve higher education degrees and

post-secondary qualifications.
And they are likely to benefit from online learning more than men do.
So it's no wonder that online courses are offered as a way for women to get ahead in their careers.
Online learning can help them become
better communicators,

leaders, and

entrepreneurs.
Furthermore, it will give them more flexibility when there's time for work or life after graduation. 
It also allows them access to information from all over the globe.
Moreover, women have an advantage when it comes to studying for exams because:
of their ability to multitask,

think about many things at once, 

keep track of deadlines and

other pressures
while still managing relationships with family members or colleagues outside work hours.
It is why women should be encouraged to pursue higher education degrees. 
It will allow them to access better job opportunities in future years!