Environmentally Responsible Training: Embrace Eco-Friendly Success With Coggno Courses
Look no further; take environmentally responsible training from Coggno.
In today's ever-changing business world, being environmentally responsible has moved beyond mere compliance to become a crucial strategic move. It's no longer enough for businesses to meet minimum environmental standards. Instead, actively contributing to ecological sustainability and societal well-being is the new measure of success.
In this article, we'll introduce courses on the Coggno platform that can guide you toward compliance and long-term success.
Enroll – Certified Healthcare Environmental Services Technician (CHEST) 3.0 Course
Recognizing the Importance of Legal Compliance
The regulations in the USA outline the responsibilities that businesses have to uphold to align their operations with ecological preservation. Adhering to these environmental laws isn't just about avoiding fines.
It's a:
Demonstration of your commitment to responsible business practices

Reflection of your respect for the environment and the communities you serve.
On the flip side, not following these regulations can lead to serious consequences like
Damaging your reputation;

Causing financial problems;

Potentially even shutting down your business.
However, proactively complying with these regulations builds trust with stakeholders, strengthens your position in the market, and establishes your business as a leader in ethics and sustainability.
Enroll – Environmental Overview (US) Course
Why Investing in Environmental Education Matters
Here's why taking action today can lead to a more sustainable, prosperous future:
Staying Ahead of the Curve:

Environmental consciousness is rapidly becoming the norm. By engaging with

Coggno courses

, your business can be a trailblazer in responsible practices. It will give you a competitive edge in a conscientious market.
Enhancing Reputation:

Ethical businesses earn respect from consumers and stakeholders alike. By showcasing your commitment to environmental responsibility, you amplify your reputation as a company that prioritizes more than just profits.
Navigating Regulatory Challenges:

Environmental regulations are in a constant state of flux. Our courses give you up-to-the-minute insights and strategies to adeptly navigate the intricate regulatory landscape, ensuring ongoing compliance and avoiding unnecessary penalties.
Unlocking Cost Savings:

Sustainable practices frequently translate to cost savings. Whether it's through diminished energy consumption, optimized resource management, or reduced waste generation, these efficiencies positively impact your financial bottom line.
Learn – Office Etiquette: Environment (Course)
Environmentally Responsible Training Available on Coggno
Coggno emerges as a trusted partner in an environmentally accountable world. It offers diverse courses tailored to businesses aiming to transcend their environmental responsibilities.
Environmental Responsibility, Parts 1-3 (US)
Elevate your environmental responsibility prowess with our comprehensive 3-part series: "Environmental Responsibility, Parts 1-3 (US)" authored by UL.
This series equips you with the knowledge and tools to surmount these challenges. Dive into environmental issues, uncover effective management practices, and grasp emergency action plans for spill and fire response and hazardous chemical storage.
Course Highlights
Comprehensive Learning:

Encompassing environmental issues, best practices, and emergency plans.
CEU Credits:

Attain valuable CEU credits upon successful course completion and assessments.
Efficient Learning:

The course requires only 81 minutes, maximizing learning in minimal time.
Certification:

Receive a completion certificate to validate your expertise.
Intended Audience:

Tailored for employees eager to augment their environmental responsibility.
Environmental Overview (US) Course
Embark on your journey towards environmental stewardship with our concise yet impactful course: "Environmental Overview (US)," authored by UL. This course imparts foundational insights into how our daily work activities can impact the delicate environmental balance.
Course Highlights
Holistic Learning:

Gain insights into environmental safety and health policy, environmental protection laws, your role in environmental protection, and how your job affects the environment.
Empowerment:

Discover how minor actions can cumulatively drive significant change.
Swift Learning:

Complete the program in just 12 minutes.
Language:

Presented in English.
Certification:

Earn a certificate upon successful completion.
Target Audience:

Designed for all employees committed to enhancing their environmental awareness.
To guarantee an uninterrupted learning journey, we recommend using:
Microsoft Internet Explorer 11+

Microsoft Edge

Google Chrome (latest version)

iPad iOS (latest version) for tablets

Mac OS 10.10 or 10.11 for PCs

Apple Safari 8 or 9, and Android Google Chrome (latest version).
For an optimal experience, kindly close other browser windows during course playback. Note that mobile phones are not ideal for course playback.
Enroll – Providing Resources For Success
How To Be A Socially Responsible Company (Course)
If the concept of social responsibility is novel to you, now is the time to explore it. This course will illuminate the essence of a socially responsible organization. Authored by HSI – Health & Safety Institute, it offers resonating insights.
Course Highlights
Ethical Eminence:

Elevate your organization's integrity and environmental practices.
Strategic Insight:

Gain a deeper understanding of what social responsibility truly entails.
CSR Strategies:

Explore diverse corporate social responsibility approaches making waves across industries.
Lasting Impact:

Discover how to ensure your efforts stand the test of time.
Efficient Learning:

Complete the program in just 6 minutes.
Language:

Delivered in English.
Target Audience:

Tailored for employees invested in fostering a socially responsible corporate culture.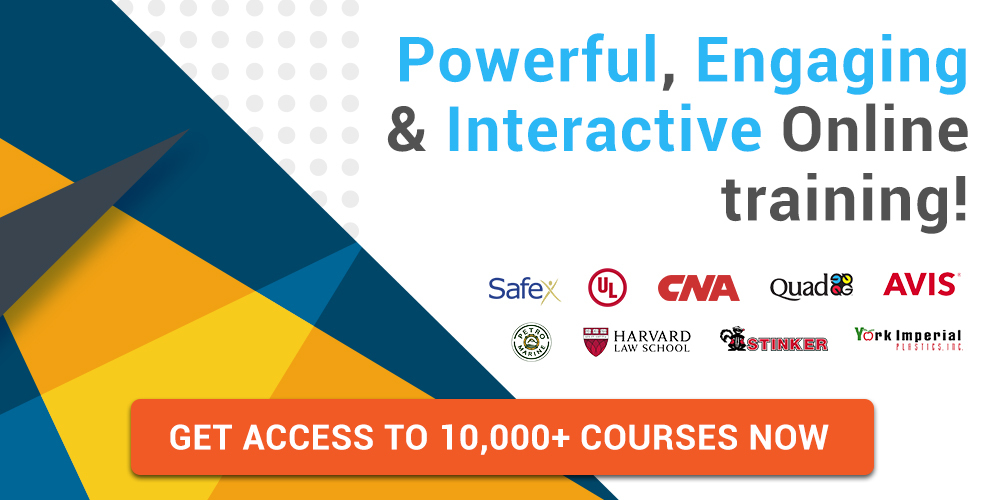 Invest in a Sustainable Future Through Environmentally Responsible Training
Embracing environmental responsibility isn't just a choice. It's a strategic decision that can redefine the trajectory of your business. At Coggno, we urge businesses to seize this opportunity and invest in our comprehensive environmental responsibility courses.
Enroll Now –