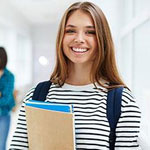 Online courseware study habits are in many ways like exercising and eating habits. A healthy approach to exercise is to find ways to move your body throughout the day, rather than remaining stationary but later squeezing in a jog or a trip to the gym. In the same vein, smaller, more frequent meals keep your metabolism stimulated and running smoothly, and help to prevent hunger attacks and consequent overeating.
When you're studying online courseware material, a healthy approach is distributed learning, or breaking learning up into small, more frequent study sessions. Just like the metabolism's response to food, the brain is stimulated by smaller installations of information. Your brain likes to recover and recharge between learning. In the periods between online courseware study sessions, the brain rests and digests learning material.
——–
Coggno.com offers a wide variety of world-class online training.