Hawaii Food Handlers Card Training Online 2023
Hawaii's food industry is a crucial part of its economy, with a thriving tourism sector that relies heavily on food service establishments. However, food safety is paramount to maintaining Hawaii's reputation as a top tourist destination. That's where the Hawaii Food Handlers Card Training comes in.
The Hawaii Food Handlers Card Training is a program designed to provide food service workers with the knowledge and skills necessary to 
Safely handle food; 

Prevent foodborne illnesses; and 

Maintain hygiene standards in the workplace. 
The Hawaii Department of Health reported foodborne illnesses mainly due to improper food handling and preparation.
To combat this issue, the Hawaii Department of Health requires food service workers to obtain a food handlers card through a certified training program. 
The training covers topics such as: 
Personal hygiene; 

Cross-contamination; 

Temperature control;

Proper cleaning and sanitization methods.
Obtaining a food handlers card also benefits individuals' career advancement in the food service industry. 
In a study by the National Restaurant Association, 72% of managers prefer hiring individuals who have received formal food safety training, and 50% of employers were willing to pay more.
Food Handler's Training Course – Hawaii — English & Spanish
Why Should I Take Food-Handler Training In Hawaii?
There are several compelling reasons why you should consider taking food handler training in Hawaii:
Career Opportunities 
Many employers prefer to hire individuals who have completed food handler training, as it demonstrates a commitment to professionalism and safety.
Gain Confidence
Food handler training can give you the knowledge and skills to handle food confidently and provide excellent customer service.
Improve Food Quality 
By taking food handler training, you can learn how to properly store, prepare, and serve food, resulting in better-tasting and safer meals.
Meet Legal Requirements 
In Hawaii, food service workers are recommended to have a food handlers card. By completing a food handler training program, you can meet this legal requirement and avoid potential fines or legal issues.
Protect Public Health 
Foodborne illness is a significant public health concern in the United States. By taking food handler training, you can learn how to prevent foodborne illness and protect the health of your customers.
Allergen Awareness Training Course – Hawaii — English & Spanish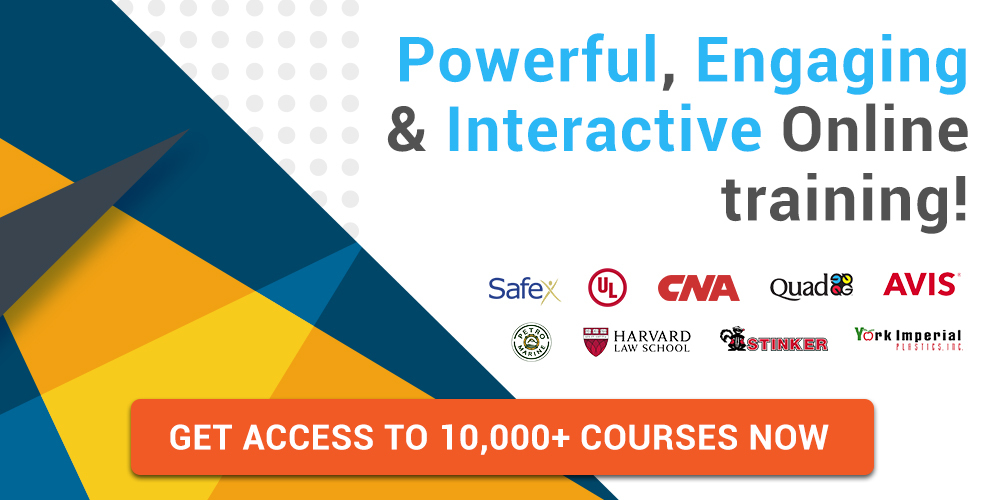 Does Hawaii Require Food Handler Training?
The state of Hawaii mandates that every food establishment must have at least one certified food handler present on its premises at all times. 
As a result, some employers prefer to require food handler certification to avoid potential logistical complications. 
Even if not mandated, obtaining a food handler license can make it easier to get hired, as it satisfies this requirement.
Furthermore, Hawaii recognizes any food handler certificate issued by an ANSI-accredited training program. 
Once you complete the training and earn your food handler card, providing a copy to your employer will prove compliance with the law during food safety inspections.
Food Protection: Manager's Exam (In-Person Proctoring) – Hawaii — English & Spanish
Can I Get My Permit For Food Handling Online?
Yes, you can. However, regulations for food handler training may vary across Hawaii. 
But, ensure that the training provider you select is reputable and approved by the Hawaii Department of Health to receive the proper certification. 
Conduct your research and verify the provider's credentials to ensure that the certification received is recognized and valid.
The Coggno food handler permits course is ANSI-accredited, indicating that it adheres to the highest standards for training courses.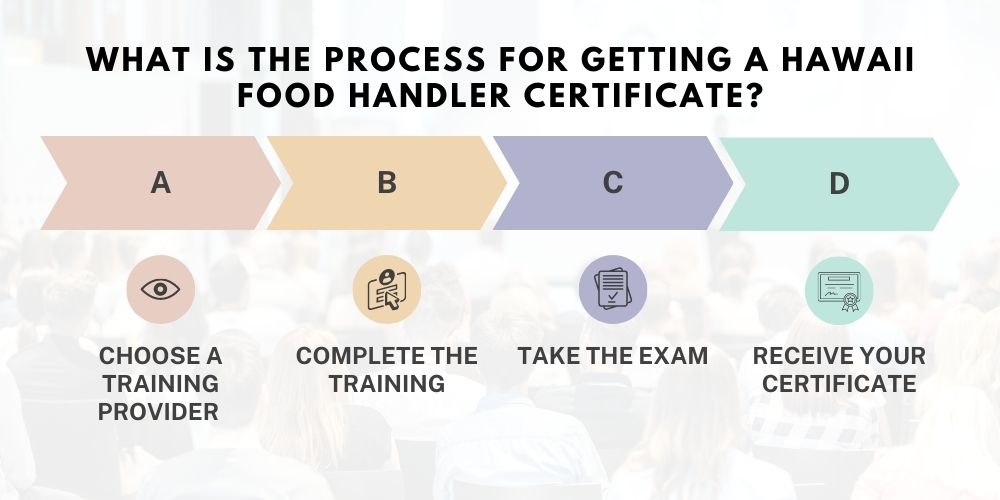 What Is The Process For Getting A Hawaii Food Handler Certificate?
Obtaining a Hawaii food handler certificate involves completing a training program accredited by ANSI and passing an exam. 
Here are the steps to get a Hawaii food handler certification:
Choose A Training Provider 
Hawaii food handler training is available online on Coggno.
It is a convenient and effective way to fulfill the training requirements for obtaining a food handler certificate.
Coggno online food handler courses offer several advantages, including flexibility in scheduling and the ability to complete the training at your own pace. 
Complete The Training
The training can be completed in a few hours and is self-paced. You must complete all the required modules and pass the associated quizzes.
Take The Exam
After completing the training, you must take an exam to demonstrate your food safety and sanitation practices knowledge. 
Receive Your Certificate
You will receive your Hawaii food handler certificate upon passing the exam.
Food Protection Manager Course (Lessons Only) – Hawaii — English & Spanish
Does the Coggno Course Meet My State's Food Handlers Card Requirements?
The Coggno training and course meet all Hawaii food handlers' card requirements. 
If you're looking for a way to get your state's required certificate without leaving the comfort of your home or office, take advantage of our convenient online training. 
We offer free unlimited access, so there's no limit on how many times you can log in and retake quizzes until they're perfect!
Food Protection Manager Course (Training And Exam Bundle – Remote Proctor Exam) – Hawaii — English & Spanish
What Is The Validity Of The Hawaii Food Handler Card?
A food handler card in Hawaii is valid for three years. You must take a refresher ANSI-accredited course every three years to stay updated. 
Food Protection Manager Course – (Training And Exam Bundle – In-Person Exam) – Hawaii — English & Spanish
What Jobs Can I Get In Hawaii With My Food Handler License?
Hawaii requires that all food handlers be certified; many jobs are available to those certified. Some of these jobs include:
Restaurants and bars

Hotels and banquet halls

Catering companies

Schools & Hospitals Kitchens 

Retail stores
Food Protection: Manager's Exam (Remote Proctoring) – Hawaii — English & Spanish
What Is The Best Place To Find Information About Food Safety In Hawaii?
Several resources are available to find more information about food safety in Hawaii. 
The Hawaii Department of Health has a website for food safety that provides guidelines, regulations, and resources for food service establishments and consumers. 
Additionally, the Hawaii DOH Disease Outbreak Control Division offers food outbreak information. You can visit here for more information.