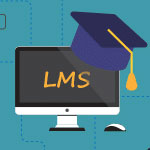 One of my earliest childhood playmates was homeschooled by his mother. I always wondered exactly how she did it, and I still do. Where do home educators find learning material? Do they depend on online courseware and other web-based learning systems?
With the increasing homeschooled population, online courseware designed specifically for homeschoolers is ubiquitous. Homeschool.com, for instance, provides a list of online courseware for students of all ages. Shaping your own child's education and choosing their material, it seems, has never been easier.
But how do homeschoolers do academically? According to a study by the Homeschool Legal Defense Association, homeschoolers perform an average of one grade level above their counterparts in public and private schools in the elementary grades. Lawrence Rudner, the national testing expert who conducted the study, says that "it shows that homeschooling works for those who make the commitment. It is not proof that homeschooling is superior to traditional education."
———
Coggno.com offers a wide variety of premier LMS platforms.