We've all been there: we're in the middle of online training, and our employees are struggling. 
It's not their fault—they're just learning, after all. 
You know they'll catch on eventually.
But it's time to cut them slack with Coggno's free LMS and ensure they don't have to struggle as much in the future. 
But first, LMS basics!
What is a learning management system?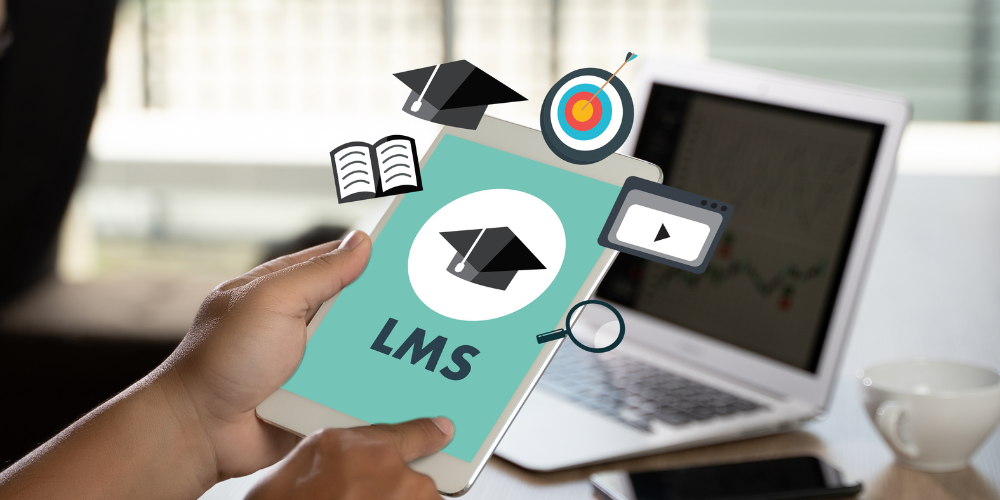 A learning management system is an LMS platform that helps you manage to deliver high-quality employee training materials to your employees.
With an LMS, you can create and manage courses, assign tasks to employees and track their progress.
You can also share online training plans and other resources with employees.
It allows them to self-assess their progress and get personalized feedback on what they must work on next.
Related article – What Is A Learning Management System?—Everything You Need To Know
Why are learning management systems important?
Learning management systems are a way of organizing and tracking your learning resources.
LMSs are important because they allow you to easily access all of your information about a specific topic or subject.
You can search through it for specific information relevant to your research or project rather than having to dig through a bunch of old notes.
What are the benefits of using the learning management system (LMS)?
LMS is a crucial part of any business.
It's not just about getting information or knowledge.
It's also about learning to manage things efficiently when you're given responsibilities.
Using an LMS has a slew of clear benefits for both businesses and learners:
For Businesses
Reduce the cost of training


Streamline on-the-job training and off-the-job training


Maintain a consistent standard of performance among all of your partners and affiliations


Create personalized learning plans for yourself


Assess the efficiency of training
For Learners
The ability to access online courses at any time and from any location

Keep abreast with mandatory training

Boost your level of involvement in it

Boost productivity

Boost memory retention

A learning management system is required if even some of these advantages correspond with your training objectives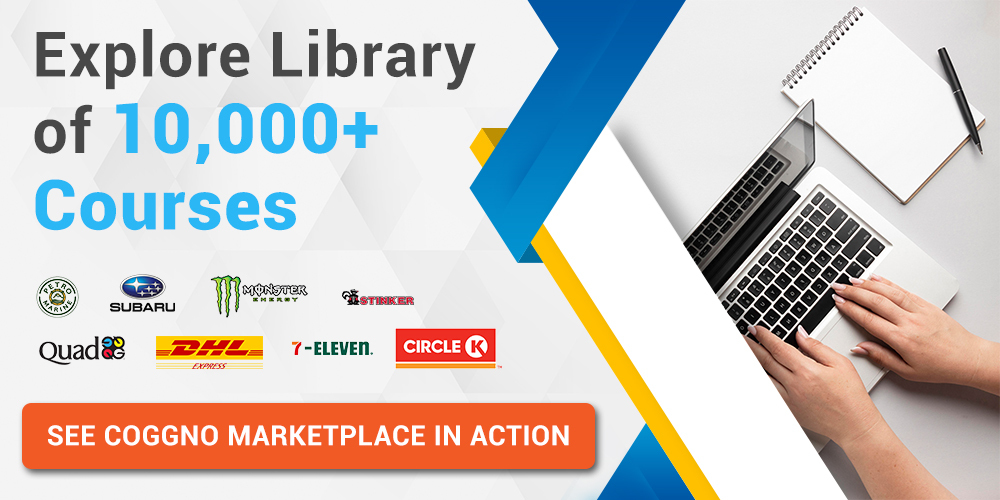 What is Coggno's free learning management system?
Coggno's free learning management system is an intuitive and easy-to-use free online learning management system (LMS) that will help you create meaningful online courses and deliver them to your employees. 
What does Coggno's free LMS offer?
Coggno's free learning management system allows employers to create online employee training without hassle or technical knowledge. 
The LMS platform is completely customizable and can be set up in minutes. 
With an internet connection, employers can track attendance, grades, and more from any device!
The LMS platform offers several tools for creating online courses, including:
The ability to create courses for different topics and levels of expertise so that you can tailor the content to your employee's needs.
The ability to create and manage your content, including text, images, and videos.
A collaboration feature that allows employers to work together on courses in real time.
A feature that allows you to distribute your courses through different channels.
An option to add quizzes and assessments to each course so that employees can get immediate feedback on their progress.
Why should one use Coggno's Free LMS?
Coggno's free LMS centralizes and manages all aspects of online learning activities at a fundamental level. 
There are many reasons to use Coggno's learning management system, including:
An everyday use case for an LMS is to train clients.
For software and technology organizations, onboarding new customers is a common challenge.
Coggno LMS's ongoing customer training will help increase customer satisfaction and reduce churn rates.
An organization can train its partners and channels with a learning management system (LMS).
And Coggno LMS enhances your partnership programs and provides additional value to your partners.
By offering a central repository of training information and encouraging members to participate in online learning, Coggno LMS increases the value of your subscription.
The most common use of an LMS is to serve as an internal LMS.
For new employees to get up and running quickly, Coggno LMS helps them with their initial onboarding.
Employee development and retention
It is a frequent LMS use case that aids in managing and training present personnel.
To ensure your employees have the proper skills, you must assign courses on the Coggno LMS. 
It will guarantee that they're informed about product updates and up-to-date on compliance training.
Many organizations use LMS to guarantee that employees complete required training and keep track of employees' certifications and training needs.
With Coggno LMS, you can minimize the risk and avoid regulatory compliance difficulties.
Sales enablement
An LMS is essential to allowing sales at scale because it provides salespeople with the knowledge they need, at the time they need it, to help them close deals.
New hires will be able to start selling sooner, thanks to the Coggno LMS, and your top achievers will be more likely to stay with you.
What makes Coggno's free LMS stand out?
The following makes Coggno's free learning management system stand out:
Coggno's comprehensive set of tools allows you to create courses in minutes without requiring coding.

Coggno makes the training and onboarding process seamless for both companies and employees.

You can use our drag-and-drop interface to create engaging lessons that engage employees while they learn.
Does Coggno's free LMS make the entire learning process fun?
Yes, it does.
Coggno's free LMS is easy to use and intuitive, making it user-friendly and engaging for employers and employees.
It has many LMS features that make it an excellent tool for employees. 
The sub-modules include:
This module allows you to manage all assignments within your course. For example, you can assign new assignments or edit existing ones at any time.
This module allows you to upload documents related to your course into Coggno's library. These documents are then accessible from within the web interface or using mobile apps available for iOS and Android devices.
The LMS software allows you to view and edit student grades in your course. You can also view attendance data, print reports, and export this information into a CSV file (for use with Excel).
This module allows you to post announcements to all employees in your course. These will appear in the student's Activity Stream and can be viewed on any desktop, laptop, or mobile device with an internet connection.
This module allows you to create polls for your employees. These are quick and easy to answer and can be used in any course.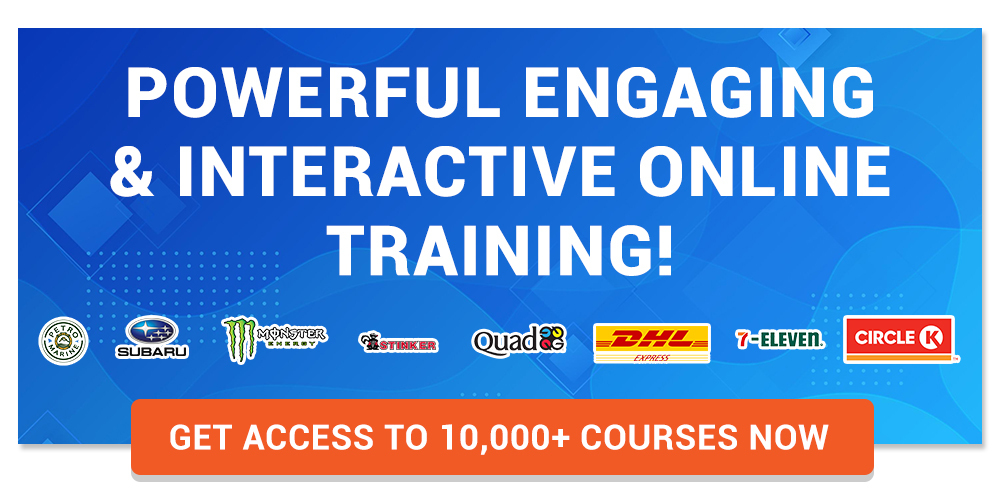 What can you do with Coggno's free LMS?
With Coggno's free learning management system, you can:
Assign grades easily on every student's profile

Build quizzes and assessments quickly with just a few clicks

Build thousands of unique higher education and workplace lessons in minutes using our authoring tool.
How to gain access to Coggno's free LMS?
Coggno comes free-loaded with excellent LMS features.
You can visit our free LMS page to access the free learning management system.
If you find it difficult, contact our team, and we will assist you immediately.