In sales, the ability to get another person to buy what you are selling is down to more than the gift of the "silver tongue". Being persuasive certainly plays a role in being an effective salesperson, but possessing certain other characteristics may strengthen one's powers of persuasion. If you want to know how to be a good salesperson, this blog is for you.
What is Persuasion?
Persuasion is an inherent capacity we acquire during our lives and we use it without even understanding it. However, in designing successful sales strategies and skills, our innate ability to persuade doesn't always cut it. Persuading is a skill that needs preparation.
Characteristics of a Good Salesperson and Sales Team
According to Entrepreneur, some of the characteristics of a good salesperson are:
Conscientiousness – They take pride in their work through meticulous attention to detail and effective management of their time.
Being respectful – The best salespeople are those who respect the time of their prospective and existing clients; and we'd also like to add that respect for, and acknowledgment of a client's perspective and needs goes a long way in building rapport.
Taking initiative – They are resourceful in their approach as they understand that different clients may require different types of engagement.
Being personable – They find it easy to get along with most people and are energized by their interactions with others. And if they don't find it energizing, they are willing to learn the rules of engagement by learning behaviors that are personable to different kinds of people and suited to different types of interactions.
Persistence – Salespeople will probably hear the word "no" more than anyone in any other profession, and therefore, they not only require a "thick skin" but also the ability and willingness to persist in the face of adversity and roadblocks (of which there may be many).
In addition to  the traits of a salesperson individually, a good salesperson's individual traits, a good sales team is comprised of people who possess the aforementioned characteristics who are able to collaborate and willing to view reaching sales targets as a joint effort, they leverage each member's strengths, are self-directed, and have strong communication within their team and with relevant stakeholders which allows the team to effectively pivot without disruption, should the need arise.
What are some steps you can follow to take your persuasion skills and improve your sales techniques?
The art of knowledge
As a sales rep, you need to know specific details about your business and the goods and services you sell. Before you start working on your sales pitch and persuasion tactics, learn as much as you can about what you sell. The only way to enhance your expertise is to get into your customer's shoes. If you do not know each and everything about your product and are still asking yourself "how to be a persuasive salesperson", then you need knowledge about the product more than the persuasive skills.
The art of writing
Many of the successful sales strategies are achieved by writing. While many people do not understand the significance of this element, it is the basis on which to sell your persuasive abilities and trust. Draw a list of features and points to help you argue your case. Then start writing a draft of what will finally become your presentation. It is a complete waste of time if you do not want to prepare for the sales pitch but searching around on the internet about how to be an effective salesperson.
The art of persuasion
Maybe the most popular way to develop your persuasive strategy is to consciously use Aristotle's rhetorical triangle as stated in Rhetoric:
"Of the modes of persuasion furnished by the spoken word there are three kinds. The first kind depends on the personal character of the speaker; the second on putting the audience into a certain frame of mind, the third on the proof, or apparent proof, provided by the words of the speech itself."
The art of practice
After developing your written presentation and applying Aristotle's rhetorical triangle correctly, it's time to practice. To master persuasion, you need to practice execution to ensure that all the time you've been writing and developing your successful sales strategies won't be wasted. Before you know the material is not enough on its own to persuade consumers. Your personality and charisma are as critical as your material.
The art of speech
As described above, your actions, and more precisely how you say things, is a big part of being effectively persuasive. When you eventually hit the point where you're able to use your persuasive skills, bear in mind the following tips to ensure you're clearly communicating your ideas and message.
Be confident in yourself. If you look and sound positive in what you're saying, people are more likely to believe you and be convinced by you in turn.
Take a breath. Avoid tension and ensure that your delivery is prompt when giving your speech by reminding yourself to stay calm and maintain your normal breathing routine.
Relax and take your time. Your words are valuable, and your audience needs time to grasp your whole message.
Avoid word fillers. Have you ever counted in one sentence the time you say "like," or "um?" You may not realize it, but like most people, you probably echo these words in your speeches and presentations. It can adversely affect your message.
Walk and move around. If your presentation can stand up , make it more interactive using your "stage." An unchanging position is dull to watch, walk and apply motions to another statement.
Make eye contact with your customer. Your eyes show them you're able to communicate and keep them focused. Exchange brief looks with the crowd and try not to stare at a single person for too long, you don't want anybody to feel awkward!
Drink and stay hydrated. Drinking water is necessary to ensure your vocal cords follow the delivery rhythm. Getting carried away with your presentation can be quick, but don't forget to rest your voice and take a swig.
Improve Your Powers of Persuasion
Being in sales, whether in the capacity as the only salesperson in an organization, or as part of a larger team, comes with its own unique set of obstacles, and there's no substitute for effective preparation, which comes with experience and training.
Coggno has compiled an excellent array of online training courses suited to sales teams of various sizes, in order to drive sales by improving their critical skills, developing and enhancing the characteristics of a good salesperson  to excel in the industry:
Course 1: Overcoming Objections – (Duration: 35 minutes)
77.33% OFF – NOW: $17.50 (valid thru: Aug. 14th)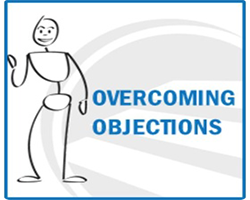 Course 2: Preparing for Sales Activities – (Duration: 25 minutes)
77.33% OFF – NOW: $17.50 (valid thru: Aug. 14th)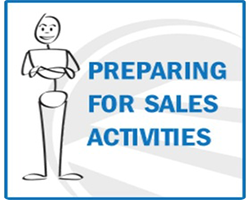 Course 3: Decision Makers and Decision-Making Processes – (Duration: 30 minutes)
77.33% OFF – NOW: $17.50 (valid thru: Aug. 14th)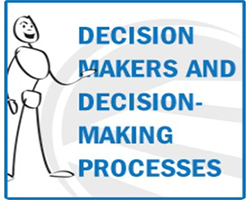 Course 4: Closing Skills – (Duration: 30 minutes)
77.33% OFF – NOW: $17.50 (valid thru: Aug. 14th)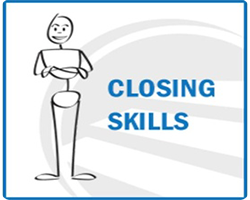 Course 5: Telephone Sales Techniques – Cold Calls and Prospecting – (Duration: 26 minutes)
30% OFF – NOW: $16.10 (valid thru: Aug. 14th)
Course 6: Upselling – (Duration: 20 minutes)
30% OFF – NOW: $16.10 (valid thru: Aug. 14th)
Course 7: Setting Sales Goals – (Duration: 29 minutes)
30% OFF – NOW: $16.10 (valid thru: Aug. 14th)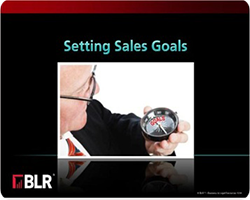 Course 8: Motivating Your Sales Team to Excellence – A Guide for Supervisors – (Duration: 20 Minutes)
30% OFF – NOW: $16.10 (valid thru: Aug. 14th)