What is TWIC Card, Importance and How to Renew TWIC Card in 2023
TWIC Card is a must-have for maritime. Navigating the world of TWIC Card renewals in 2023 can be tricky. 
That's why we've crafted this detailed guide on TWIC Card Renewals to help you easily sail through the process. Let's dive into everything you need to know!
What Is A TWIC Card?
What is a TWIC Card – A TWIC (Transportation Worker Identification Credential) card is an essential security document issued by the Transportation Security Administration (TSA). 
Don't Miss Out – HazMat Transportation Suite (US)
It's designed to protect the nation's maritime transportation system by ensuring that only authorized individuals gain access to secure maritime facilities and vessels.
The Importance Of TWIC Card Renewal
Importance of Twic Card Renewal- The TWIC card plays a crucial role in maintaining the security of the nation's maritime transportation system. It helps to:
Prevent unauthorized access to secure areas of maritime facilities and vessels.

Ensure that only vetted individuals gain entry to these areas.

Protect the supply chain and safeguard against potential threats like terrorism or theft.
As a transportation worker, renewing your TWIC card is not only your responsibility but also essential for the safety and security of the maritime industry.
Buy Now – International Maritime Dangerous Goods (IMDG Code) Transportation Compliance
Who Gets A TWIC Card?
The following get a TWIC card:
Transportation Workers Who Access Secure Maritime Facilities
TWIC cards are issued to individuals who require unescorted access to secure areas of maritime facilities and vessels. These workers may include:
Longshoremen

Truckers transporting goods to and from ports

Port employees, such as facility managers and security personnel

Vessel crew members, including captains, engineers, and deckhands
Buy Now – Online Transportation Training Courses
How Long Do TWIC Cards Last?
TWIC cards are valid for five years from the date of issuance. Cardholders must renew their  twic card credentials once this period has elapsed to maintain access to secure maritime areas.
Buy Now – TWIC Card Training Course
TWIC Card Renewal 2023
Twic Card Renewal – Have questions in mind regarding TWIC card renewal. We are here to answer.
Q. Can You Renew A TWIC Card Via An Enrollment Center?
A . Yes, you can renew your TWIC card at an enrollment center. These centers, managed by the TSA, are responsible for processing TWIC applications and renewals.
Q. Can You Renew A TWIC Card Online?
A. As of 2023, you cannot renew a TWIC card online. The renewal process requires an in-person visit to an enrollment center, where you'll provide biometric information and a photo.
How To Renew TWIC Card?
To renew your TWIC card, follow these steps:
Pre-Enroll – Before visiting an enrollment center, pre-enroll on the Universal Enrollment Services (UES) website. By pre-enrolling, you'll save time during your visit to the center. Select the TWIC card option and provide the necessary information.
Schedule An Appointment – Schedule an appointment at an enrollment center near you to avoid long wait times. One can visit the UES website or call their Help Desk to book an appointment.
Visit An Enrollment Center – At the enrollment center, you'll need to provide biographic information and a photo and have your fingerprints taken. Bring a valid form of identification, such as a driver's license or passport, to verify your identity.
Pay For Your Card – You'll need to pay a fee for your TWIC card renewal. In 2023, the standard fee is $125.25. Enrollment centers offer a variety of payment methods to accommodate different preferences and needs. These methods include 
Credit cards 

Debit cards 

Money orders 

Cashier's checks
Check Your Application Status: Twic Card Application Online – You can track your TWIC card renewal application on the UES website. Once your new card is ready, you'll receive an email notification for pickup at the enrollment center.
Where To Send Expired TWIC Cards – After receiving your new TWIC card, return your expired card to the address provided by the enrollment center. You should do this within 90 days of getting your new card.
Where Are There TWIC Card Offices?
TWIC Card Offices in the USA – There are over 130 TWIC enrollment centers across the United States. You can find the nearest center by visiting the TSA's website and searching for enrollment centers in your area.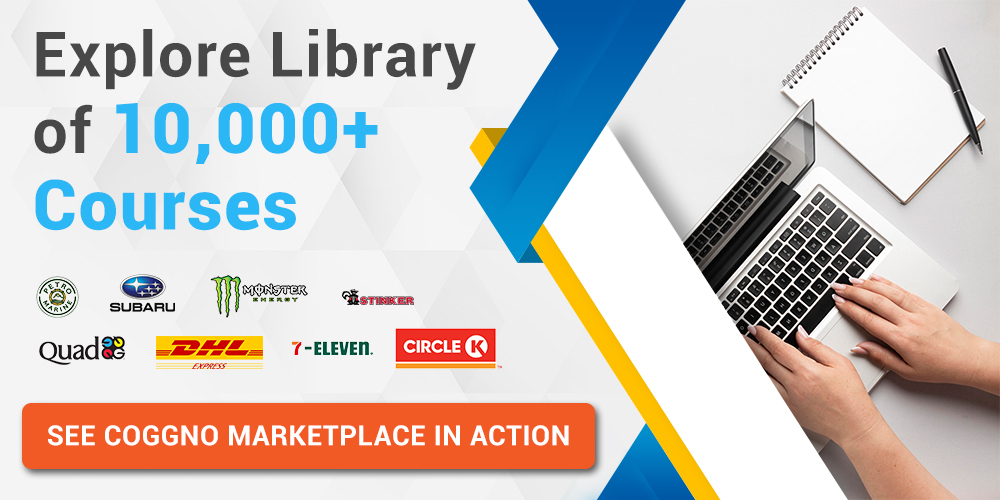 TWIC Card Renewal Cost?
How Much Does a Twic Card Renewal Cost – As mentioned earlier, the standard fee for a TWIC card renewal is $125.25. If you need a replacement card due to loss, theft, or damage, the fee is $60. Remember that fees are subject to change, so always verify the current costs before renewing your card.
What Does The New TWIC Card Look Like?
The new TWIC card 2023 features advanced security measures to protect your credentials. These features include:
Holographic images:

These make it difficult for unauthorized individuals to forge or tamper with the card.

A unique identification number:

This number, assigned to each cardholder, is used for tracking and verification purposes.

A tamper-resistant smart chip:

This chip stores your biometric data, such as fingerprints, to confirm your identity during the card authentication process.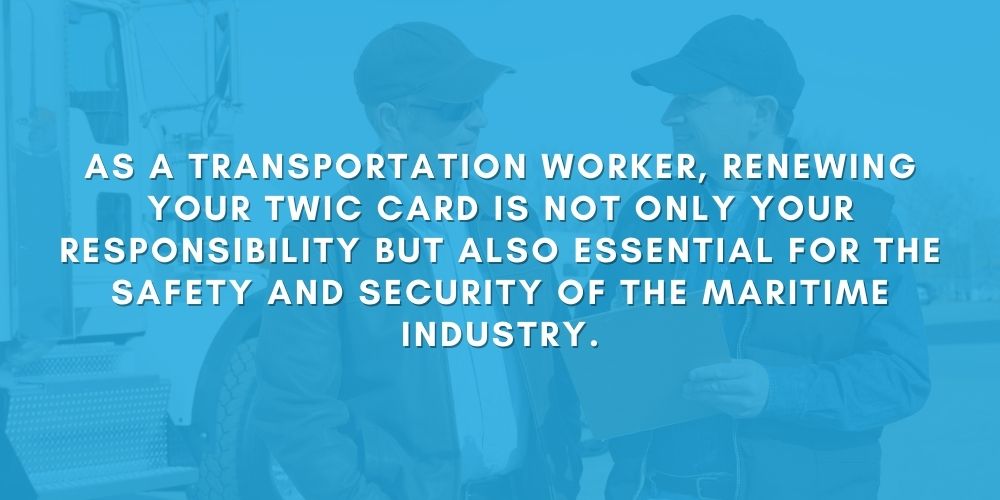 Preparing For Your TWIC Card Renewal Appointment
To make your TWIC card renewal appointment as smooth as possible, take these steps beforehand:
Review the list of acceptable identification documents on the TSA's website. Bring one or more forms of identification to your appointment, depending on the requirements.

Gather any relevant supporting documents, such as proof of immigration status, if necessary.

Ensure you have a suitable payment method for the renewal fee, as some enrollment centers may not accept cash.
Wrapping Up
Navigating the TWIC card renewal process in 2023 doesn't have to be a challenge. Following the steps outlined in this guide will prepare you for your renewal appointment. With your new TWIC card, you can confidently continue working in secure maritime facilities and vessels, knowing that you're contributing to the safety and security of the nation's maritime transportation system.
Check out our related course: