Missouri Food Handlers Card Training is a program that provides food service employees with the knowledge and skills necessary to handle food safely and prevent the spread of foodborne illnesses. 
This training is recommended in some counties and cities in Missouri and is regulated by the Missouri Department of Health and Senior Services.
By completing the Missouri food handlers card training, food service employees can gain valuable knowledge and skills to help them maintain food safety practices and prevent the spread of foodborne illnesses. 
It can protect the health of customers and help maintain the reputation and success of food service businesses.
Food Handler's Training Course – Missouri — English & Spanish
Why Should I Take Food-Handler Training In Missouri?
There are several reasons why you should take food-handler training in Missouri, including:
Food Safety: Food-handler training teaches employees important food safety principles, including proper handwashing, safe food handling techniques, and how to prevent cross-contamination. This knowledge can help prevent foodborne illness outbreaks and keep customers safe.
Career Advancement: Many food service employers require their employees to have food-handler training certification as a condition of employment. This certification can help you advance your career in the food service industry.
Customer Confidence: Customers are more likely to trust and patronize food establishments that prioritize food safety. By taking food-handler training, you can demonstrate your commitment to providing safe, high-quality food.
Allergen Awareness Training Course – Missouri — English & Spanish
Does Missouri Require Food Handler Training?
Although Missouri doesn't have a statewide food safety training requirement, several counties and municipalities in the state do have specific regulations. 
These include: 
Boone County

Cape Girardeau County

Cass County

Clay County

Independence 

Jefferson County

Kansas City 

Lafayette County

Platte County

St. Charles County
Each county has unique training requirements, often provided by a single authorized provider. 
Therefore, you must check with the local health authority to ensure you comply with the specific regulations.
It's essential to be wary of fraudulent training providers who claim to meet your requirements. 
Still, in some cases, counties have a reciprocity agreement that recognizes a license obtained in one county as valid in others. 
By understanding your local regulations, you can obtain food safety training and maintain compliance, ensuring a safe and healthy food service environment.
Food Protection: Manager's Exam (In-Person Proctoring) – Missouri — English & Spanish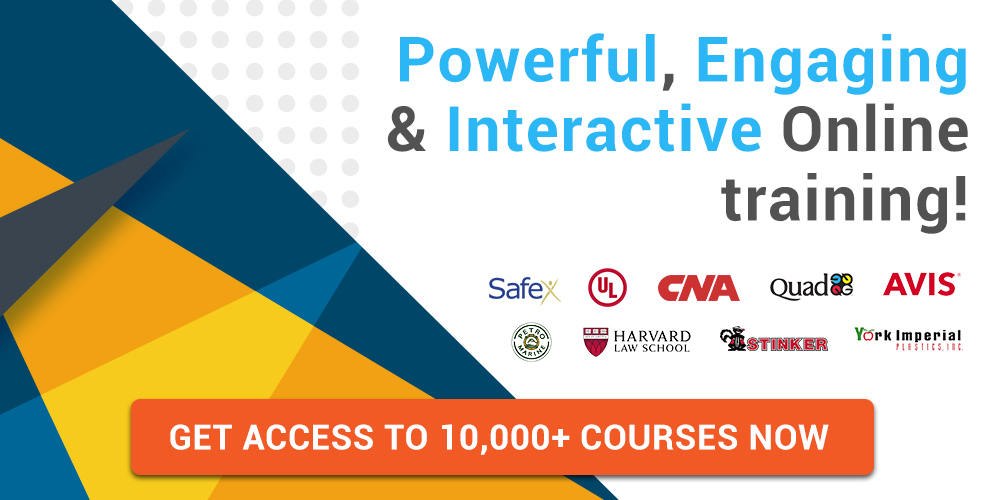 Is It Possible To Get A Food Handlers License Online In Missouri?
The requirement for food handler training in Missouri varies depending on the jurisdiction. 
While some counties and municipalities have specific regulations that mandate training from an authorized provider, others may only recommend it. 
However, in most cases, employers prefer hiring individuals with food handler permits, even if it's not a legal requirement.
Online training can be a convenient and flexible option when training is required or recommended. 
Choosing a reputable program that follows the highest standards for food handler training is crucial, such as an ANSI-accredited course.
Our food handler permit course at Coggno meets ANSI standards and provides comprehensive training on food safety practices. 
By completing our course, you can gain the necessary knowledge and skills to: 
Handle food safely; 

Maintain compliance with local regulations; and 

Demonstrate your commitment to providing a safe and healthy food service environment.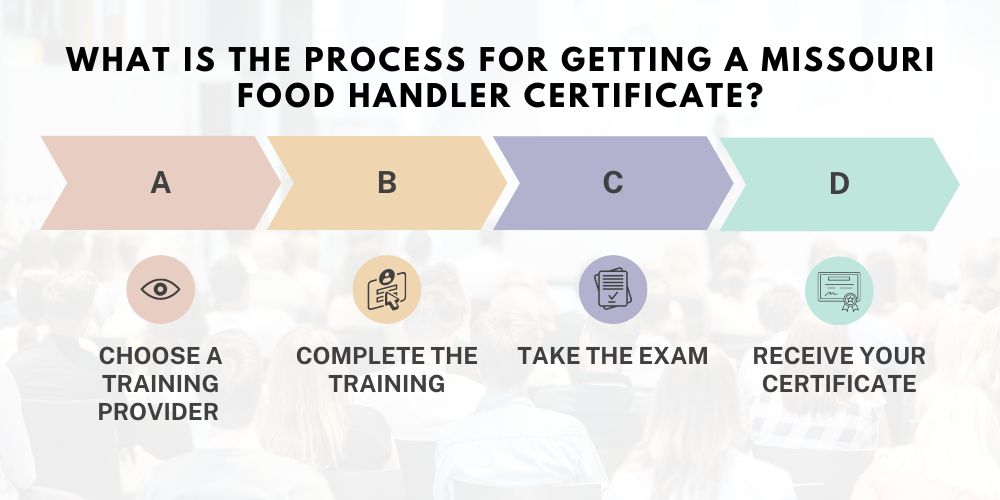 What Is The Process For Getting A Missouri Food Handler Certificate?
Obtaining a Missouri food handler certificate involves completing a training program accredited by ANSI and passing an exam. 
Here are the steps to get a Missouri food handler certification:
Choose A Training Provider 
Missouri food handler training is available online on Coggno.
It is a convenient and effective way to fulfill the training requirements for obtaining a food handler certificate.
Coggno online food handler courses offer several advantages, including flexibility in scheduling and the ability to complete the training at your own pace. 
Our courses are typically self-paced, so you can take as much time as you need to study the material and complete the course.
Complete The Training
The training can be completed in a few hours and is self-paced. You must complete all the required modules and pass the associated quizzes.
Take The Exam
After completing the training, you must take an exam to demonstrate your knowledge of food safety and sanitation practices. 
Receive Your Certificate
You will receive your Missouri food handler certificate upon passing the exam.
Food Protection Manager Course (Lessons Only) – Missouri — English & Spanish
Does Coggno Course Meet The Requirements For My State's Food Handlers Card?
Yes, the Coggno food handler training and course meet all the requirements for a food handlers card in Missouri. 
If you're looking for a way to get your state's required certificate without leaving the comfort of your home or office, take advantage of our convenient online training. 
We offer free unlimited access, so there's no limit on how many times you can log in and retake quizzes until they're perfect!
Food Protection Manager Course (Training And Exam Bundle – Remote Proctor Exam) – Missouri — English & Spanish
What Is The Validity Of The Missouri Food Handlers Card?
In Missouri, a food handler card is valid for two to four years, depending on your jurisdiction. 
However, checking this requirement with the jurisdiction is crucial to get the most updated information. 
Food Protection Manager Course – (Training And Exam Bundle – In-Person Exam) – Missouri — English & Spanish
What Jobs Can I Get In Missouri With My Food Handler License?
Missouri requires that all food handlers be certified; many jobs are available to those certified. Some of these jobs include:
Restaurants and bars

Hotels and banquet halls

Catering companies

Schools & Hospitals Kitchens 

Retail stores
Food Protection: Manager's Exam (Remote Proctoring) – Missouri — English & Spanish
What Is The Best Place To Find Information About Food Safety In Missouri?
The Missouri Department of Health and Senior Services (DHSS) is an excellent resource for information on food safety in the state. 
Their website guides food safety topics, including food handling, preparation, storage, and transportation. 
The Missouri Department of Agriculture (MDA) is another excellent source that provides information on food storage, production, safety regulations, permits, and inspections.
Local health departments may also provide information on food safety regulations specific to their jurisdiction. 
Furthermore, the Centers for Disease Control and Prevention (CDC) provides general guidance on food safety practices that can help prevent foodborne illnesses.