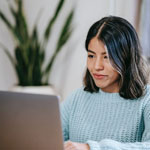 Over the past few years, the effectiveness of Online Training has been spread all over the world. This also became one of the best options of any company who wants their employees or trainees to be able to have short courses taken without even going to a particular place. Basically, it makes the process much easier. Trainees and employees could be given the chance to work on the online academic courses either at home, or even while they are in their office workplaces as well.
Because of this growing innovation in the field of learning, it has been known and different names were given to it – sometimes it's called online training, sometimes it is known as e-course, computer based training and different courses call it short online course. So, don't get yourself confused with these terms, they all mean the same thing.
Aside from the different areas wherein computer based training is being used, most offices have also been using this learning course for compliance training. Well, compliance training is to ensure that all employees are aware of the rules and laws. Most often, it is necessarily needed for employees that are in the field of accounting, financing, business or even contractual business with the government. Offices who were informed that online training can also be used while in their office space and use it for compliance training.
If you would think about how employees were being trained before, there were short courses with a bunch of folders distributed, while in a short meeting room, or at least something familiar with that. It needs a trainer of course, and the schedule of all the employees should be synchronized. That sounds too much of a hassle, don't you think? However, being blessed and with all the wonders of what technology can do, compliance training which is very needed by employees can be done easily.
Online training courses can be easily found online – and don't worry, there are also lots of compliance training courses from some of these software. If you are still wondering why it is a must for employees to undergo these courses, using computer based learning, here are some reasons why:
First, a company/organization has different information that should be kept confidential – and not to be breached through any conditions at all. You must ensure that your company will be able to realize and get educated about these things. Rules and regulations of your company are very important. And it is your duty through online training to make sure that compliance will be implemented no matter what department they are in.
Secondly, there is no need to schedule the compliance training. You may get the chance to give them the courses, and just give them a scheduled date where they should be able to complete the course. That way, your employees will be given a chance to complete all the courses on their most favorable time of the day.
Finally, that is done online is more flexible, and even provides some interactive exercises. This way, employees won't get bored and understand details that the online training has.
————
Coggno.com provides premier LMS platforms.