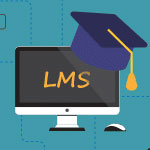 TeacherTube, created in 2007 by a Texan superintendent, is one example of how Web 2.0 is creatively making its way into learning systems. More and more educators use TeacherTube as an aid for lesson plans and a place to post LMS and student projects.
"It's a good way to get their attention," says one Cleveland middle school teacher who has used videos of Jackie Robinson for social studies, as well as interviews with authors to enrich her literature learning system.
Students told Cleveland's Channel 3 News that such videos make class more interesting and fun–especially for math. TeacherTube now has over 50,000 videos posted. Have you created a video that you've shared or would like to share with other educators? Creating an account on TeacherTube is free and simple.
———-
Coggno.com provides high-quality LMS platforms.