Top 3 Laser Safety Awareness Training Available At Coggno
If you are for the basics, please read our previous blog: Laser Safety Awareness Training: A Step-by-Step Guide
Laser technology can present several risks. Everything from laser radiation-induced eye and skin damage to potentially dangerous biological or chemical gases emitted during laser procedures can fall under this category.
According to the Occupational Safety and Health Administration (OSHA), each year, thousands of eye injuries are caused by laser-related events. Laser safety awareness training is therefore essential, especially for industry workers.
This blog will discuss three top laser safety awareness training courses at Coggno.
Top 3 Laser Safety Awareness Training Courses
Below are the top 3 laser safety awareness training courses:
Laser Safety Awareness Course
This course sheds light on the properties of laser light, potential hazards, safety precautions, and the responsibilities of a Laser Safety Officer.
Course Objectives
Properties of Laser Light:

Gain insights into the unique properties of laser light and how it differs from other forms of light.

Identify Potential Hazards:

Learn to identify potential hazards associated with lasers, ensuring a proactive approach to safety.

Conduct a Laser Hazard Evaluation:

Acquire the skills needed to effectively evaluate laser hazards within your workplace.

Recognize Laser Hazard Classes:

Understand the classification system for laser hazards and their significance in safety planning.

Safety Precautions:

Discover essential safety precautions and best practices for working with lasers safely.

Responsibilities of the Laser Safety Officer:

Understand the crucial role and responsibilities of a Laser Safety Officer in maintaining a safe laser environment.
Course Duration: 14 minutes
Language: English
Certificate: Yes
Bookmark: Yes
Audience: Employees
Laser Safety Awareness (Spanish) Course
This course is thoughtfully tailored for our Spanish-speaking audience. It empowers employees with crucial laser safety knowledge and covers:
Laser properties;

Hazards, risk assessment;

Classification;

Precautions;

The role of a Laser Safety Officer
This course strengthens workplace safety in Spanish-speaking industries.
Course Duration: 15 minutes
Language: Spanish
Certificate: Yes
Bookmark: Yes
Audience: Employees
Laser Safety Awareness (Chinese) Course
UL's Laser Safety Awareness Course is thoughtfully designed to cater to our Chinese-speaking workforce. This course imparts crucial laser safety knowledge to enhance workplace safety for our Chinese-speaking employees.
Duration: 13 min
Language: Chinese
Certificate: Yes
Bookmark: Yes
Audience: Employees
System requirements for all the above courses
To access the course, participants should ensure they meet the following system requirements:
Web Browsers:

Microsoft Internet Explorer 10 or higher (11+ preferred), Microsoft Edge, Google Chrome (latest version)

Tablet Compatibility:

iPad iOS (latest version) (Tablet only)

PC Compatibility:

Mac OS 10.10 or 10.11 (PC only), Apple Safari 8 or 9

Android Compatibility:

Google Chrome (latest version)
Please note that course playback is not recommended for mobile phones. For an optimal learning experience, close all other browser windows when viewing the course.
FAQs on Laser Safety Awareness Training
What is laser safety awareness training?
Laser safety awareness training is a comprehensive program designed to educate individuals and organizations about the safe use of laser technology. It covers the principles, hazards, and control measures associated with lasers to protect people and property when working with laser equipment.
Why is laser safety training essential for factory workers?
Laser safety training is vital for factory workers because they are often exposed to laser equipment during manufacturing. Understanding laser hazards, safety protocols, and best practices helps prevent accidents.
Is laser safety training mandatory for all industries?
Laser safety training requirements vary by jurisdiction and industry. However, many regulatory bodies and industry standards mandate laser safety training for organizations that use lasers. It is essential to check local regulations and industry-specific requirements to determine if laser safety training is mandatory for your workplace.
How often should employees undergo laser safety training?
The frequency of laser safety training may depend on regulatory requirements and workplace policies. In general, initial training is essential for all employees working with lasers. Refresher courses are typically recommended every 1-3 years to keep knowledge current and reinforce safety practices.
What are the common laser hazards in the workplace?
Common laser hazards include:
Exposure to laser beams;

Electrical, fire, chemical, and ergonomic hazards.
Can I get certified in laser safety through Coggno's training programs?
Certification in laser safety is available through training programs on Coggno. Certifications can help demonstrate your expertise in laser safety to employers and regulatory authorities. Be sure to check the specific training course details for certification options.
Are these courses suitable for beginners with no prior laser experience?
Yes, many laser safety awareness training programs offered through Coggno are suitable for beginners with no prior laser experience. These courses provide a foundational understanding of laser safety principles and are designed to be accessible to learners at all levels of expertise.
How can I ensure my workplace is compliant with laser safety regulations?
Identify the applicable regulations and standards for your industry and location. Also, to ensure compliance with laser safety regulations:
Implement laser safety training programs for your employees;

Conduct regular safety audits;

Maintain accurate training and safety measures records.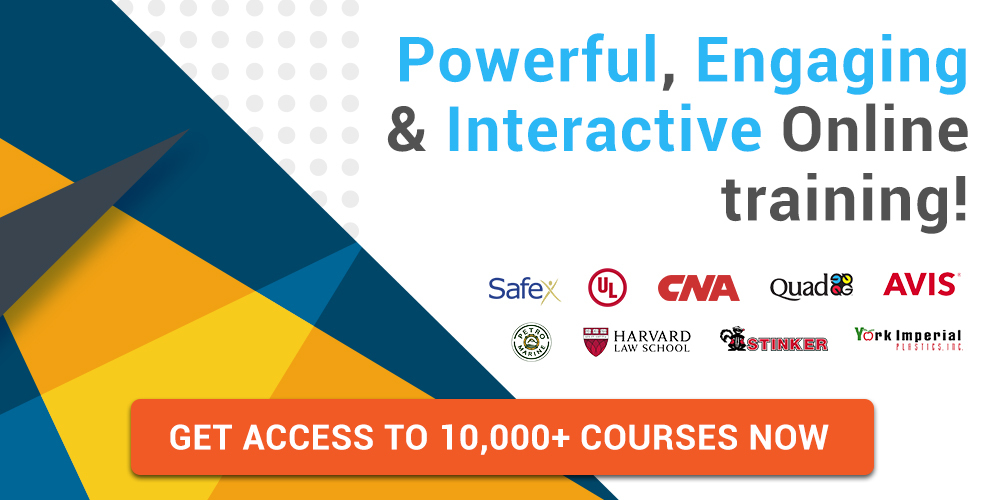 Conclusion
Laser safety awareness training is not just a legal requirement; it's a moral obligation to ensure the well-being of your workforce. We at Coggno provide a variety of laser safety awareness training courses to meet the needs of different businesses. Choose the course that suits your needs, and take the first step towards a safer tomorrow.