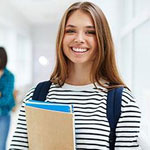 We've seen school buses festooned with colorful advertising. But what about inside the buses, and in actual schools?
There is a host of ways in which children's school environments and learning content are being commercialized. Many buses play BusRadio, which boasts of taking "targeted student marketing to the next level" and providing companies with a "captive audience." Marketer-sponsored school activities range from literacy programs and anti-drug campaigns, to communication skills training. In these students are rewarded with product coupons for their performance and engagement with learning content.
Companies like Cover Concepts–whose executives also created BusRadio–provide schools with free book covers that advertise Kellogg's, Calvin Klein, Nike, McDonald's and other major marketers. Even students' learning content material is blanketed with advertising.
———–
Coggno.com provides high-quality LMS.