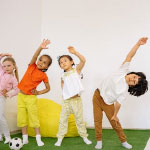 Learning Management System fiends, take notice. The 2008 Innovations in Managed Learning Services Conference will take place Sept. 16-18 in Clearwater, FL.
Director of Business Development for Expertus Jason Baker will present "Nine Ways to Trim Operational Expenses to Fund Strategic Learning." Topics include how to create and exhume funds to improve training delivery without altering budgets.
Jim Brolley, Sr. Director of Global Learning for Harley-Davidon, Inc., will discuss CLO Best Practices, his company's Learning Management System implementation, and more.
Steve Uzzell, a U.S. top advertising and corporate photographer, will discuss "Open Road Minds: An Exploration of Creative Problem Solving," using his metaphorical photographs. Uzzell's goal is to make any venture, even when related to a Learning Management System, an adventure.