How to Create a Comprehensive Event Marketing Strategy
Want to create a perfect event marketing strategy? If yes, we have got something for you!
Remember the excitement of attending a concert or event that left an indelible mark on your memory? The electric atmosphere, the connection with strangers, the essence that something special is happening?
That magic is no accident.
Every event planner hopes their event leaves such an impression, not just becoming another date on the calendar.
If you're nodding along, wondering how to sprinkle that magic onto your events, you're in the right place.
Buy – Marketing Essentials For Event Planners
The Importance of Brand Building for Events
Branding is like that favorite tune—one that evokes emotion.
Picture this: You step into an event, and a familiar song from your university days plays in the background. Suddenly, you're hit with a wave of nostalgia. That's the subtle power of branding. It's your event's way of whispering, "You belong here."
Beyond the attractive logo or the catchy phrase, it's the memories, the shared experiences, and the promise of more.
In this digital frenzy, how can your event strike a chord? How do you make someone feel at home, even if they're joining virtually from thousands of miles away? Trust us, having clear brand guidelines does the trick.
Buy – Event Planning Course
The Power of Content Marketing for Event Promotion
If you have ever been lured into watching a movie because of an intriguing trailer. That's content marketing in action. It's the gentle nudge, the irresistible story. By giving a sneak peek, you invite potential attendees into your world, making your event a must-attend.
For instance, if you're hosting a tech summit, why not share intriguing interviews with your speakers or discuss a groundbreaking innovation? Remember when you attended an event simply because their promotional material was too good to resist? That's the power you wield.
Buy – Capture, Connect And Inspire Action Through Virtual Presentations And Webinars (Course)
The Latest Trends in Event Marketing
Change is the only constant, especially in event marketing. The latest trends in event marketing are:
Virtual and Augmented Reality
It's not sci-fi anymore. With 80% of folks keen on virtual events, it's time to consider how AR and VR can jazz up your event.
Personalization
Remember the joy of receiving a handwritten note? Personal touches are back in vogue. Generic is out; tailored experiences are in.
Sustainability
Nowadays, people are more inclined to choose an event promoting zero waste. The green wave is real, and it's here to stay.
Buy – Modern Social Media Marketing Course
The Future of Event Marketing
With technological advancements and changing global dynamics, every event feels it's made for us. The winds of change blow strong, pushing us towards events that not only entertain but also resonate.
While predicting exact trends is challenging, a shift towards personalized, tech-integrated, and socially responsible events is evident.
And let's be honest; curveballs come unannounced. Remember the global shifts in 2020? It taught us that a sturdy crisis communication plan isn't just a good-to-have—it's essential.
Enroll Now – Marketing Course
Unlock Event Marketing Mastery with Our Course
We know the overwhelming feeling all too well, and that is why we've got your back. Our course: Marketing Essentials for Event Planners, is for everyone like you.
Overview
The course is a blend of insightful lectures, hands-on activities, and invaluable real-world examples. It promises to equip you with the marketing tools and strategies you need.
The aim? To magnetically attract your target audience, ensuring your events shine amidst a sea of others.
Breakdown
Module 1:

Dive deep into the essence of event marketing and learn how to create a comprehensive strategy tailored to your unique event.
Module 2:

Your event isn't just another gathering; it's a brand. Discover the secrets of creating a resonant brand identity for your event, ensuring it stands out and leaves a lasting impression.
Module 3:

The dynamic realm of event marketing demands flexibility. Explore adaptive and agile marketing techniques to effectively promote events in a constantly changing landscape.
Module 4:

Content is king, even in event marketing. Learn how to craft compelling promotional materials and leverage content marketing to pique interest and drive attendance.
Features
Duration:

A concise yet comprehensive 90-minute course.
Language:

English—making it accessible to a global audience.
Certificate:

While the course does not come with a certificate, the knowledge you'll gain is invaluable.
Bookmarking:

Yes, allowing you to pick up from where you left off.
Target Audience:

This course is perfect for employees in the event sector, whether you're a seasoned planner looking to upskill or a newbie eager to make your mark.
Furthermore, this course doesn't just scratch the surface; it delves deep, offering insights into:
Crafting magnetic event marketing strategies.
Building a resonating brand.
Delivering on promises without overextending.
Navigating crises with grace and effectiveness.
Selecting the best content for your event's promotion.
Sarah, an event planner from New York, shared, "This course transformed the way I approach event marketing, leading to a 30% increase in my event attendance!"
Time waits for no one. And neither does the dynamic realm of event marketing.
Why Coggno? Let's Get Personal.
So, you're considering taking the plunge into "Marketing Essentials For Event Planners". But with so many online platforms waving at you, the big question is: Why Coggno?
Let us share a little heart-to-heart on why Coggno feels like the right friend to embark on this journey with.
Trust is Everything:

Coggno is the one reliable friend in the world of online courses. When you pick a course here, you're choosing quality and trustworthiness.
Your Pace, Your Place:

Early bird or a night owl, Coggno doesn't judge. Learn whenever you want, wherever you want. And with a platform that's as smooth on mobile as on desktop, switching between devices is a breeze.
Easy on the Pocket:

We all love a good deal, don't we? Coggno offers top-notch courses without burning a hole in your pocket. It's quality education that doesn't break the bank.
Always Got Your Back:

Stuck? Confused? Coggno's support team is just a call away. They're always there, ready to help and guide you through.
Learning Together:

Coggno brings a touch of that collaborative magic online. Share, discuss, and learn together. It's a community, not just a course.
So, why Coggno? Because it's not just about buying a course; it's about joining a community that cares, supports, and grows together.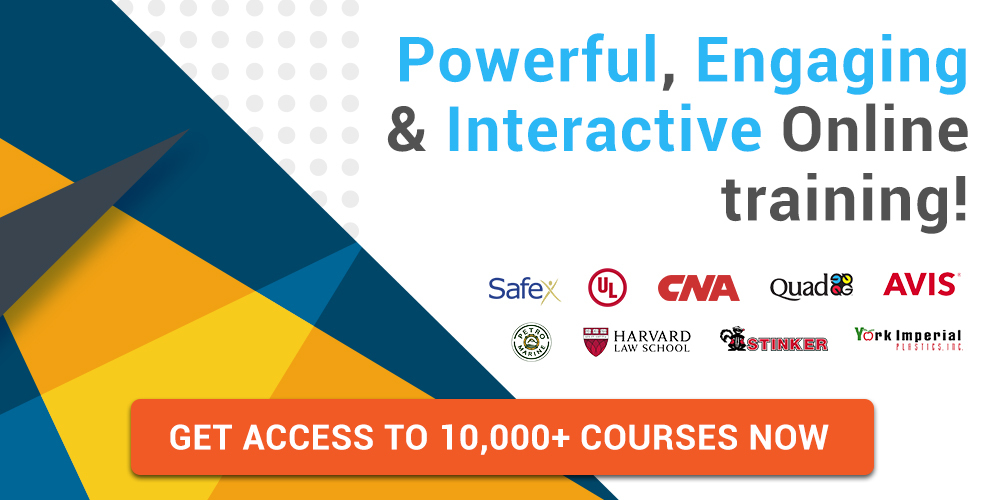 Closing
Creating impactful events is an art and science combined. With the right strategies, a bit of soul-searching, and an ear to the ground, your events can light up. So, pour yourself a cup of tea, and dive into our course. We await your next unforgettable event.
Remember, every learner has a starting point. Yours begins here.
Frequently Bought Courses: