Washington food handlers card training is designed to educate and certify food handlers in Washington on safe food handling practices. 
Whether new to the food industry or looking to refresh your knowledge, this training provides the essential information to ensure food safety and protect public health. 
Completing this course and obtaining your Washington food handlers card will give you the knowledge and skills to prepare, store, and serve food safely and responsibly. 
Food Handler's Training Course – Washington — English & Spanish
Washington Food Handler Training: What Should I Know?
Washington State only recognizes food handler cards obtained through government-approved programs. You can attend an in-person training session offered by your local health department or visit Food Worker Card to complete the training online.
Please note that no other online training provider can issue your initial certification, despite any misleading claims made by unscrupulous websites.
Once you have obtained your food handler card, you can extend its expiration date by completing additional authorized training. 
Food Protection Manager Course (Lessons Only) – Washington — English & Spanish
Why Should I Take Food Handler Training In Washington?
There are several reasons why you should take food handler training in Washington. 
First and foremost, it is required by law. 
The Washington State Food and Beverage Workers' Permit (also known as the Food Handlers Card) is mandatory for all food workers in a commercial setting under Chapter 246-217.
By completing a food handler training course, they will meet this requirement and be able to obtain your permit.
According to Washington, a "food worker" refers to any person who handles 
Unpackaged food; 

Food equipment or utensils; 
It also includes anyone who works with any surface where people place unwrapped food. 
Furthermore, it encompasses not only waitstaff and cooks but also individuals such as bussers, dishwashers, food runners, and other similar roles.
In addition to being a legal requirement, food handler training is essential for protecting public health. 
Improper food handling can lead to foodborne illnesses, which can be severe and even life-threatening. 
In 2017, the Centers for Disease Control and Prevention (CDC) reported 67 outbreaks of foodborne diseases in Washington. It is much higher than the 45 outbreaks reported in 2015 and far higher than the 58 outbreaks reported in 2016.
And by taking a food handler training course, you can help reduce outbreaks. You will also learn the following:
proper techniques for food preparation; 

proper techniques for food storage and serving; and 

how to prevent contamination and cross-contamination.
Furthermore, food handler training can benefit you personally and professionally. 
It can enhance your resume and make you a more competitive job candidate in the food industry. 
Additionally, the knowledge and skills you gain through food handler training can help you advance your career and increase your earning potential.
Allergen Awareness Training Course – Washington — English & Spanish
What Is The Process For Getting A Washington Food Handler Certificate?
Obtaining a Washington food handler card is a simple process. 
You can contact your local health department or complete the state-approved online training. 
After passing a state-issued exam, you will receive your own Washington food handler card. 
Keeping the original card safe is essential, as employers may require it as per state law. 
A copy of the card should always be kept at the workplace. 
However, the card remains your property and can be used with any employer in any county and thus should be retained in your files.
Food Protection Manager Course (Training And Exam Bundle – Remote Proctor Exam) – Washington — English & Spanish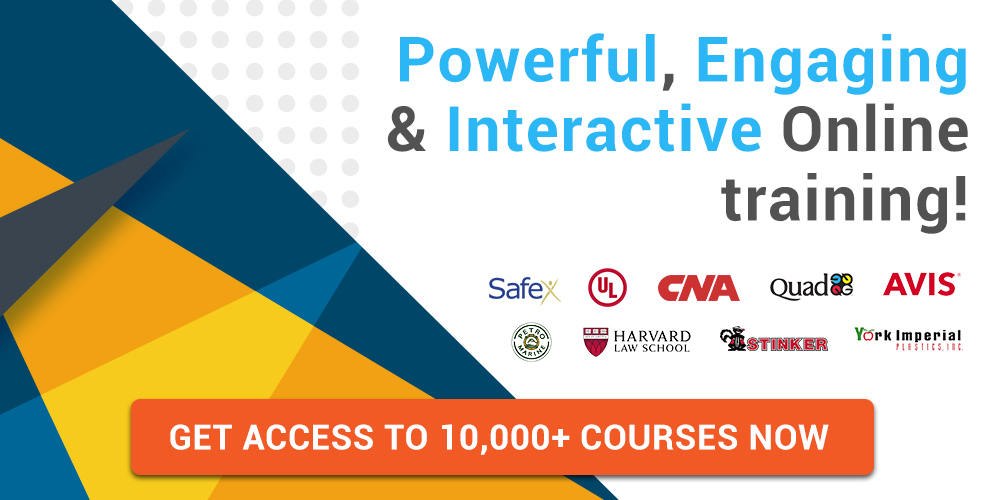 What Is The Validity Of The Washington Food Handlers Card?
The card remains valid for two years from the initial issuance of the Washington food handler card. 
It is mandatory to retake the course and pass the exam before the expiration of the card.
For subsequent renewals, the card remains valid for three years. 
However, obtaining a five-year card can be obtained by completing additional authorized food safety training within the first two years of the renewal. 
The Food Safety Protection Manager training offered by Coggno is eligible and approved by the State of Washington.
Food Protection Manager Course – (Training And Exam Bundle – In-Person Exam) – Washington — English & Spanish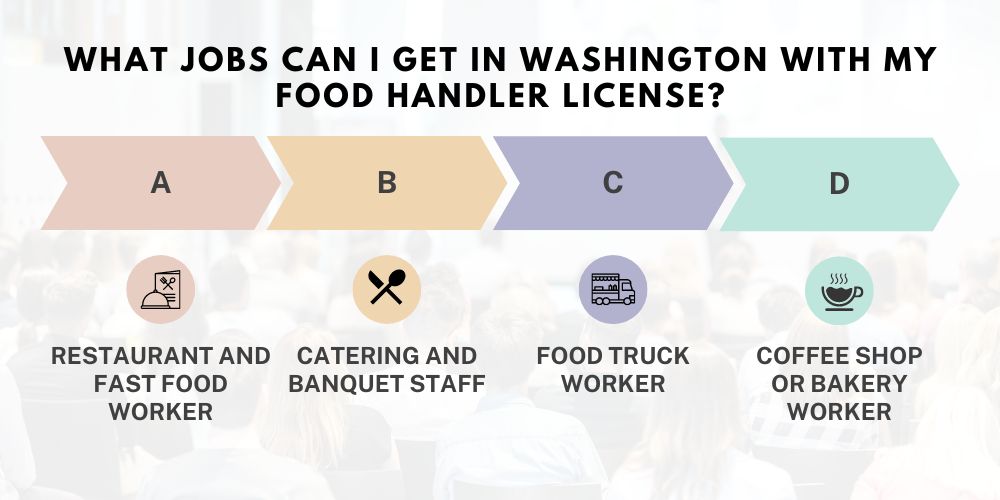 What Jobs Can I Get In Washington With My Food Handler License?
Having a food handlers card can open up a range of job opportunities in the food service industry in Washington. 
Here are some examples of jobs that you may be eligible for:
Restaurant And Fast Food Worker:

Many restaurants and fast food establishments require all employees to have a valid food handlers card.

Catering And Banquet Staff:

If you enjoy working at events and banquets, your food handlers card can help secure a catering or banquet staff member job.

Food Truck Worker:

The food truck industry is growing in popularity, and many food truck operators require their staff to hold a food handler's card.

Coffee Shop Or Bakery Worker:

If you are passionate about coffee or baked goods, your food handlers card can help you secure a job at a coffee shop or bakery.

Food Service Manager:

With a food handlers card and additional experience or education, you may be eligible for a managerial position in the food service industry
Food Protection: Manager's Exam (Remote Proctoring) – Washington — English & Spanish
What Is The Best Place To Find Information About Food Safety In Washington?
The best place to find information about food safety in Washington is the website of the Washington State Department of Health (DOH). 
The DOH oversees food safety in the state and provides information related to food safety on its website.
Some of the essential resources available on the DOH website include:
Food Safety Training: The DOH provides information on food safety training courses available in the state, including online and in-person classes.

Food Safety Rules and Regulations: The DOH provides information on the rules and regulations related to food safety in Washington, including the Washington State Retail Food Code.

Food Safety Alerts: The DOH provides information on food safety alerts and recalls related to food products identified as potentially harmful.

Food Safety Inspections: The DOH provides information on food safety inspections conducted in food service establishments throughout the state.

Food Safety Tips: The DOH provides a range of food safety tips for consumers, including safe food handling, storage, and preparation.
Another website is Washington Food Worker Manual. The state food and beverage workers' manual answers compliance and safety questions.
Food Protection: Manager's Exam (In-Person Proctoring) – Washington — English & Spanish