Are you an employer in New York State or New York City? 
If yes, you must know the New York sexual harassment training requirements. 
This blog post is your ultimate guide to- 
Understanding training requirements; 

How they apply to your business; and 

How to ensure compliance. 
We'll cover everything from the basics of state law and city statutes to more specific topics like remote employees, deadlines, and recordkeeping. 
But before that, let's look at the stats:
Stats
Approximately

81% of women and 43% of men

in the United States have experienced sexual harassment or assault in their lifetime. 

As per the report of

Mary Catt

, one in five in New York State face workplace sexual harassment
These numbers are alarming. 
They demonstrate the need for employers to take proactive measures to prevent sexual harassment in the workplace.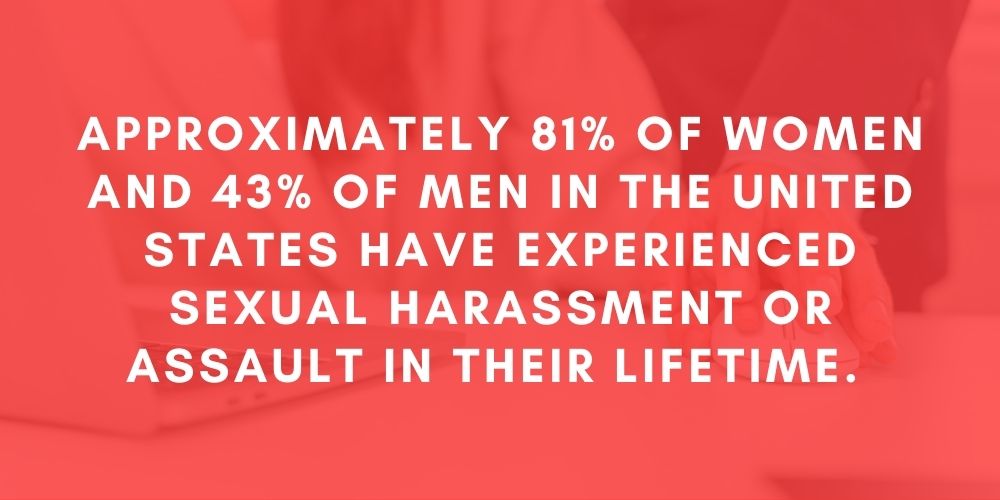 What Are Sexual Harassment Training Requirements In New York?
Both New York State and New York City have sexual harassment training requirements that employers must follow. 
These requirements are designed to ensure that all employees are trained on the following: 
What constitutes sexual harassment; 

How to recognize it; and 

How to report it
Course: Sexual Harassment In New York (Course)
Why Should Employers In New York Prioritize Sexual Harassment Training?
Understanding the state law and city statute is critical for employers. 
And non-compliance can lead to significant consequences. 
By providing compliant training, employers can promote a safe and respectful work environment and reduce the risk of legal liability.
Course: Sexual Harassment Prevention For Employees In New York 2023 (Course)
Who Needs Sexual Harassment Training, And How Does It Apply To Remote Employees?
Regardless of size, all employers are subject to New York State's sexual harassment training requirement. 
It includes the following: 
Exempt employees; 

Non-exempt employees; 

Part-time employees; 

Full-time employees; and

Seasonal or temporary workers, regardless of their immigration status. 
Minors must also be included, but those under the age of 14 may be given simplified training.
Furthermore, the New York City statute applies to- 
Employers with one or more domestic employees; or 

Employers with 15 or more other types of employees. 
If you're a small organization, the law applies if you had the minimum number at any point during the previous calendar year.
Short-term employees, part-time employees, interns, independent contractors, and freelancers fall under the NYC sexual harassment training requirements when working for at least 90 days and more than 80 hours per calendar year.
Training: New York State Anti-Harassment | Training Courses | Human Resources | Coggno.com LMS
Why Should Employers Offer Anti-Discrimination Courses In Addition To Sexual Harassment Training?
While sexual harassment training is essential, providing anti-discrimination courses can further promote a respectful and inclusive workplace. 
These courses address other forms of discrimination. 
Furthermore, they encourage employees to respect diversity and treat all colleagues with fairness and dignity.
Course: Sexual Harassment In New York For Managers And Supervisors (Course)
When Is The Deadline For Sexual Harassment Training In New York?
New employees must receive sexual harassment prevention training within 30 days of their start date. 
After that, all employees must undergo training at least once per year. 
It includes retraining for supervisors, who should receive additional training within their first 90 days. 
It will help them stay up-to-date on the latest anti-retaliation provisions and bystander intervention strategies.
Course: New York Preventing Sexual Harassment for Managers (Course) | Training Courses | Human Resources | Coggno.com LMS
What's The Role Of Bystander Intervention In Sexual Harassment Training?
Bystander intervention is an essential component of comprehensive sexual harassment training. 
It equips employees and managers with the knowledge and skills to: 
Recognize and address harassment; and

Creating a supportive work environment that discourages inappropriate behavior.
Read Related Blog: Chicago Anti Harassment and Workplace Harassment Training Guide For 2023
How Should Employers Maintain Records Of Sexual Harassment Prevention Training?
Proper record keeping is essential for both New York State and New York City employers. 
New York City employers must maintain records of their sexual harassment prevention training for at least three years. 
It includes employee signatures and documentation of training dates.
Although specific requirements vary, maintaining detailed training records can demonstrate compliance with state and city laws.
How To Ensure Your Training Meets New York's Requirements?
Here are the ways to ensure:
Interactive And Participatory Training
Sexual harassment training must be interactive and participatory to be compliant. 
It means employees should have opportunities to ask questions and engage in discussions about the material.
Content Requirements For New York State And City
The curriculum must cover various topics, including unlawful behavior, federal and state statutory provisions, state and federal remedies, and the process of adjudicating complaints. 
Additionally, the training must be approved by the Department of Labor (DOL) and the Occupational Safety and Health Administration (OSHA).
Our Other Blog: Sexual Harassment Training Certification in the United States -2022
What Makes Training Compliant And Interactive?
Training must meet certain content and format requirements to be considered compliant. 
A curriculum is necessary that covers the following: 
Unlawful behavior; 

Federal and state statutory provisions; 

State and federal remedies; 

Adjudicating complaints; and 

Anti-retaliation provisions. 
Furthermore, training should also be interactive, encouraging employee participation and discussion.
How Can Employers Ensure Consistent Training For Employees And Managers?
Employers should create a standardized training program that covers all required topics. It is to provide consistent and effective training to both employees and managers. 
Furthermore, it ensures everyone receives the same information, which helps create a unified understanding of sexual harassment prevention across the organization.
Want To Know: Sexual Harassment Prevention Training In The United States—2022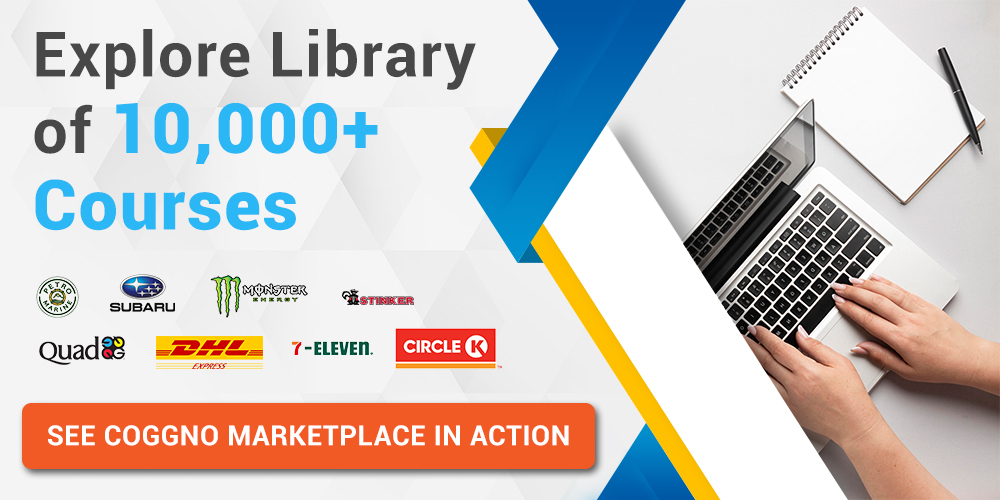 Can Online Training Meet Compliance Requirements?
Yes, online training is an acceptable option for meeting compliance requirements. 
However, employers must ensure that online courses cover the necessary content and include interactive elements.
Where Can Employers Find Compliant Sexual Harassment Training In New York?
Many resources, including OSHA and HR providers, are available for obtaining compliant training. 
When selecting a training program, consider factors such as: 
Business skills; 

Available anti-discrimination courses; and 

Bulk rates for larger groups.
Want To Know: The Prevention of Harassment In The Workplace | Blog – Coggno
How Can A Learning Management System Help With Compliance Training?
A learning management system (LMS) can simplify the process of providing and tracking compliance training. 
By partnering with an account manager, employers can access user-friendly tools to manage employee training and maintain accurate records.
What Are The Benefits Of Offering Bulk Rates For Sexual Harassment Training?
Bulk rates for sexual harassment training can be beneficial for employers with a large workforce. 
By purchasing training in bulk, organizations can reduce costs and ensure all employees receive consistent, high-quality training.
Contact us for bulk purchasing.
How Can Employers Stay Informed About Changes To Sexual Harassment Training Requirements?
To stay informed about changes to sexual harassment training requirements, employers should regularly consult official resources such as: 
The New York State Department of Labor (DOL); and 

Other federal and state agencies. 
It will help ensure compliance with current laws and best practices.
Course: New York Sexual Harassment Prevention Training (Course)
End Note
New York's sexual harassment training requirements are essential to creating a safe and inclusive work environment. 
Employers must prioritize compliant training and maintain detailed records to demonstrate their commitment to preventing harassment. 
Organizations can foster a positive and respectful workplace culture by staying informed about changing requirements and adopting best practices.