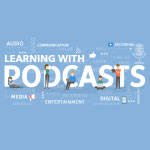 What are some podcasts functions in a learning management system? Podcasts have an array of educational possibilities, and appeal to many learning styles. They are an exciting and convenient feature added to any course content. Podcasts can be used to supplement and reinforce course learning material, or renew learning activities. They can be used as announcements, reminders, and updates to be heard by everyone using the learning management system.
Podcasts can also be used not only to reinforce previous learning material, but also to present new learning content. Lectures can be recorded as podcasts, as well as interviews and discussions. Podcasts can be used as listening and speaking activities in language courses. Additionally, podcasts can inform users of a learning management system what to expect in the next lesson.
———–
Coggno.com provides premier e-learning education.